Source:
Syfy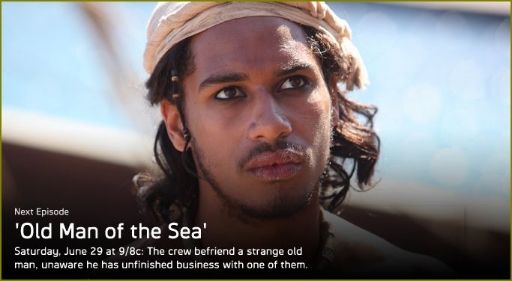 SINBAD - SYFY VIDEO: 'OLD MAN OF THE SEA' SNEAK PEEK - AIRS SATURDAY, JUNE 29, 2013 AT 9/8C
Watch a sneak peek of the next all-new episode of Sinbad, Saturday at 9/8c.
Sinbad
(
Elliot Knight
) boards an abandoned ship and meets an old man who isn't what he seems, and unaware he has unfinished business with one of them.
Sinbad cast includes Elliot Knight, Marama Corlett, Elliot Cowan, Junix Inocian, Dimitri Leonidas, Fringe's Orla Brady, Estella Daniels and Lost's Naveen Andrews.
Guest stars include Yigal Naor, George Harris and Timothy Spall.