Source: Syfy
schedulebot
[
NOTE: Syfy schedule subject to change(s)
]

APOCALYPTIC MOVIE MARATHON - SYFY: SCHEDULE THURSDAY, APRIL 28, 2013
10:30 AM
Meteor Apocalypse
An enormous meteor explodes in the Earth's atmosphere, raining down deadly debris across the globe. In three days Los Angeles will be destroyed. Now one desperate father embarks on a frantic race to find his wife and daughter before it's too late.
Cast includes Joe Lando, Claudia Christian, Cooper Harris, Madison McLaughlin, T.J. Lepage, Micho Rutare and Jon Gale.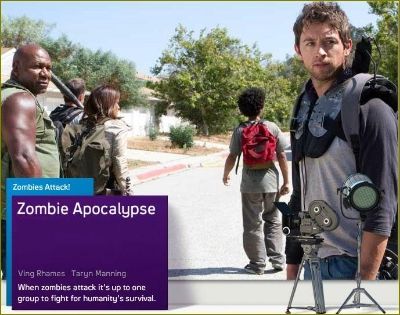 12:30 PM
Zombie Apocalypse
Months after a zombie plague has wiped out 90 percent of the American population, a small group of survivors fight their way cross-country to a rumored refuge on the island of Catalina.
Cast includes Ving Rhames, Lesley-Ann Brandt, Taryn Manning, Eddie Steeples, Johnny Pacar, Gerald Webb, Gary Weeks, Lilan Bowden and Robert Blanche.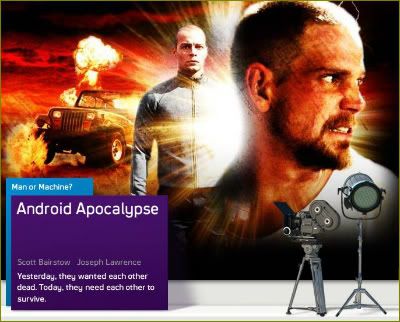 02:30 PM
Android Apocalypse
Scott Bairstow
and
Joseph Lawrence
star in this sci-fi drama about a working-class human who must overcome his prejudice against androids to survive in a harsh environment. Directed by
Paul Ziller
.
Cast includes Wendy Anderson, Scott Bairstow, Joseph Lawrence, Ian Black, Brian Dueck, Mike Fleischhaker, Brian Hlushko, Shannon Jardine and Chris Jericho.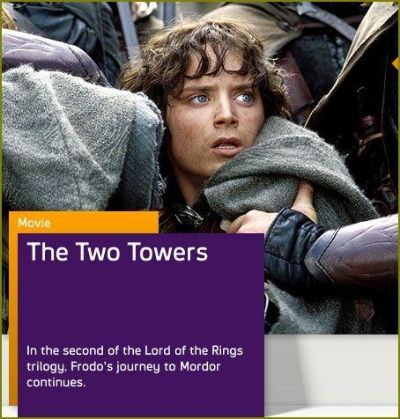 07:00 PM
Lord Of The Rings: The Two Towers
The second chapter of director
Peter Jackson's
epic trilogy is packed with spectacular action and fierce battle scenes as Frodo (
Elijah Wood
) continues on his quest to destroy the evil ring. The film won an Academy Award for its visual effects and was nominated for a total of six Oscars, including Best Picture.
Cast includes Sean Astin, Cate Blanchett, Orlando Bloom, Billy Boyd, Brad Dourif, Bernard Hill, Paris Howe Strewe, Christopher Lee, Ian McKellen, Dominic Monaghan, Viggo Mortensen, Miranda Otto, Craig Parker, John Rhys-Davies, Andy Serkis, Liv Tyler, Karl Urban, Hugo Weaving, David Wenham and Elijah Wood.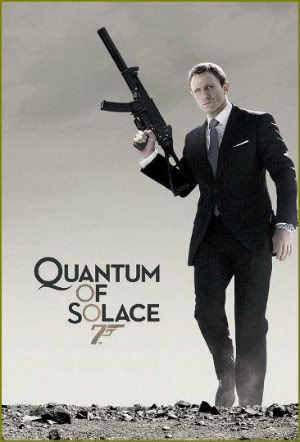 11:00 PM
Quantum Of Solace
James Bond (
Daniel Craig
) seeks to avenge betrayal by a loved one while trying to stop a renegade environmentalist from monopolizing the "world's most precious [natural] resource."
Judi Dench
returns as M, and
Jeffrey Wright
is again on board as
CIA
operative Felix Leiter.
Cast includes Daniel Craig, Olga Kurylenko, Mathieu Amalric, Judi Dench, Giancarlo Giannini, Gemma Arterton, Jeffrey Wright, David Harbour, Jesper Christensen, Anatole Taubman, Rory Kinnear, Tim Pigott-Smith, and briefly,
Castle's
Stana Katic.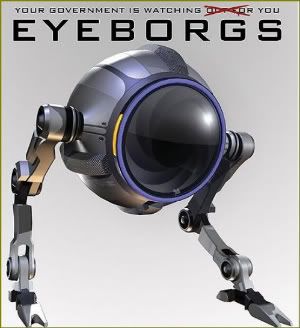 03:30 AM
Eyeborgs
FBI
Agent Gunner Reynolds (
Adrian Paul
) battles an army of weaponized security cameras that have been hacked by terrorists. The determined agent must convince the president to shut down his surveillance program before the machines take over.
Cast includes
Highlander's
Adrian Paul, Megan Blake, Luke Eberl and Tim Bell.