Source:
Entertainment Weekly
[follow link for complete column]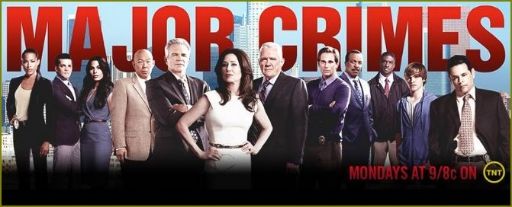 ENTERTAINMENT WEEKLY: TONIGHT'S BEST TV MONDAY, JUNE 24, 2013
A Daily Guide To Notable Shows
...
Major Crimes
9:00 TNT
Mad Men's
Ben Feldman
rides along with
LAPD's
Major Crimes Division in this breezy meta-clever outing: He plays the writer of the cop drama Badge of
Justice
, doing research into a police procedural whatnot…that is, when he's not nettling Captain Raydor (
Mary McDonnell
) or hitting on Detective Sykes (
Kearran Giovanni
). His day-in-the-life includes a great car chase, a mystery man covered in blood, and one eeeevil mother played by
Elizabeth Peña
. Not the most original premise, but the show works it to produce one of its most authentic hours, and
Feldman
charms in a change-of-pace role. Hopefully Sterling Cooper & Partners won't mind him moonlighting for few episodes more.
Rating: B+
—
Jeff Jensen
CLICK HERE TO VIEW THE EPISODE TRAILER FOR 'UNDER THE INFLUENCE'