Source:
tntweknowdrama
You Tube channel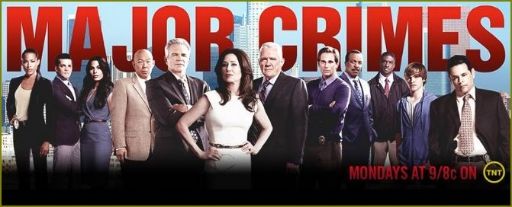 MAJOR CRIMES - TNT VIDEO: 'UNDER THE INFLUENCE' EPISODE TRAILER - AIRS MONDAY, JUNE 24, 2013 AT 9/8C
A nosy TV writer-producer rides with Sanchez and Tao (
Raymond Cruz
,
Michael Paul Chan
) to get the inside scoop on the
LAPD
, but the assignment takes a chaotic turn. Meanwhile, Rusty (
Graham Patrick Martin
) receives unfair help for a school assignment.
Guest stars include Kathe Mazur, Ben Feldman, D.B. Sweeney, Elizabeth Pena, Amir Arison, Luis Jose Lopez and Patrick Robert Smith.