Source:
Syfy
You Tube channel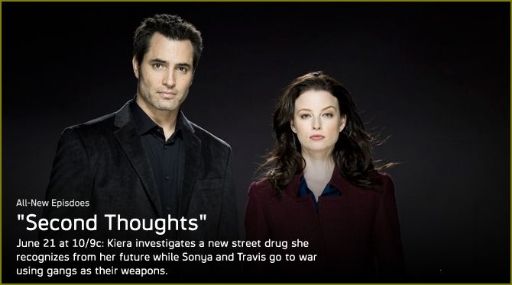 CONTINUUM - SYFY VIDEO: 'SECOND THOUGHTS' SNEAK PEEK - AIRS FRIDAY, JUNE 21, 2013 AT 10/9C
Watch a sneak peek of the next all-new episode of Continuum, Friday at 10/9c.
Kiera (
Rachel Nichols
) looks into a new street drug that she recognizes from the future; at the same time, the warring Sonya and Travis (
Lexa Doig
,
Roger R. Cross
) use gangs as their weapons.
Guest stars include John Cassini,
Caprica's
Magda Apanowicz, Ian Tracey, Janet Kidder, Max Chadburn, Jesse Reid, Julia Tortolano, Angela Mercy Bower, Shaun Omaid, Rick Dobran and Michasha Armstrong.