Source: Syfy
schedulebot
[
NOTE: Syfy schedule subject to change(s)
]

ZOMBIE MOVIE MARATHON - SYFY: SCHEDULE FRIDAY, JUNE 21, 2013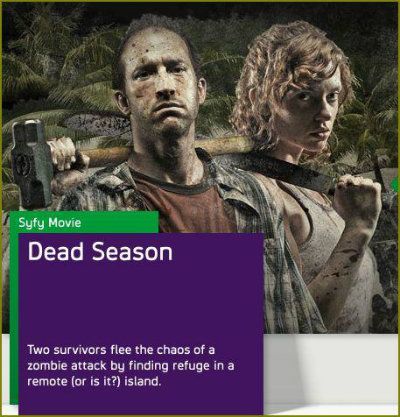 12:00 PM
Dead Season
In the aftermath of the zombie apocalypse, survivors Elvis (
Scott Peat
) and Tweeter (
Marissa Merrill
) flee to the safety of a tropical island, only to find that the locals have lost their humanity and pose an even greater danger than the undead.
Cast includes Scott Peat, Marissa Merrill, James C. Burns, Corsica Wilson, Marc L. Fusco, Todd Pritchett, Grant Beijon, Kevin O. Matta, Anna Vawser, Greg Weisman, Leishla M. Perez Figeroa and Sean McDonald.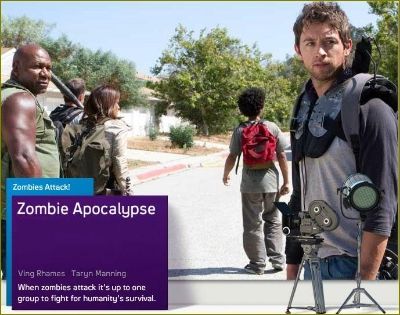 02:00 PM
Zombie Apocalypse
Months after a zombie plague has wiped out 90 percent of the American population, a small group of survivors fight their way cross-country to a rumored refuge on the island of Catalina.
Cast includes Ving Rhames, Lesley-Ann Brandt, Taryn Manning, Eddie Steeples, Johnny Pacar, Gerald Webb, Gary Weeks, Lilan Bowden and Robert Blanche.
04:00 PM
Dawn Of The Dead
A nurse, a policeman, a young married couple, a salesman, and other survivors of a worldwide plague that is producing aggressive, flesh-eating zombies, take refuge in a mega Midwestern shopping mall.
Cast includes Sarah Polley, Ving Rhames, Jake Weber, Mekhi Phifer, Ty Burrell, Michael Kelly, Kevin Zegers and
Motive's
Louis Ferreira.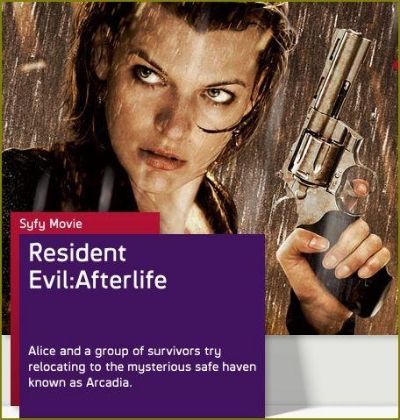 06:00 PM
Resident Evil: Afterlife
Five years after a zombie virus decimated mankind, Alice (
Milla Jovovich
) still searches tirelessly for survivors in Los Angeles with the help of an old friend. But their rescue mission turns grim when Alice sees that the city has been overrun by zombies, and they quickly realize they've stumbled into a diabolical trap.
Cast includes Milla Jovovich, Ali Larter, Kim Coates, Shawn Roberts, Sergio Peris-Mencheta, Spencer Locke, Boris Kodjoe, Wentworth Miller, Sienna Guillory, Kacey Barnfield and Fulvio Cecere.