Source:
Syfy
SINBAD - SYFY VIDEO FEATURETTE: 'NAVEEN ANDREWS ON PLAYING LORD AKBARI
Hear what Naveen Andrews has to say about playing Lord Akbari on the set of Sinbad.
Sinbad cast includes Elliot Knight, Marama Corlett, Elliot Cowan, Junix Inocian, Dimitri Leonidas, Fringe's Orla Brady, Estella Daniels and Lost's Naveen Andrews.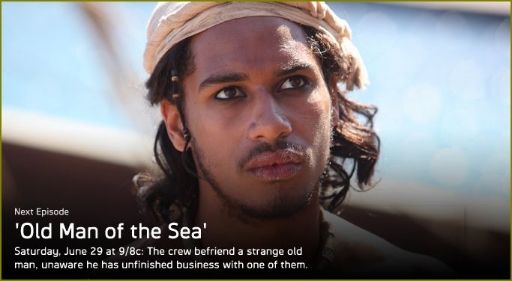 NEW
Sinbad
episodes air Saturday at 9/8C on
Syfy
.
CLICK HERE TO VIEW THE EPISODE TRAILER FOR 'OLD MAN OF THE SEA,' AIRING JUNE 29, 2013.