Source: Syfy
schedulebot
[
NOTE: Syfy schedule subject to change(s)
]

MYTHOLOGICAL CRITTERS MOVIE MARATHON - SYFY: SCHEDULE SATURDAY, JUNE 29, 2013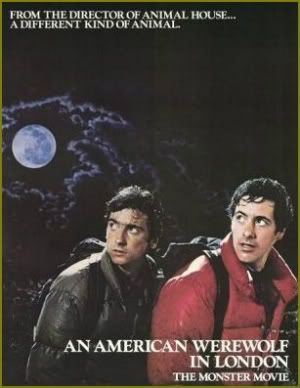 09:00 AM
An American Werewolf In London
John Landis's
variation on the venerable horror theme. Two American tourists in Britain are attacked by a werewolf that none of the locals will admit exists.
Cast includes David Naughton,
Call the Midwife's
Jenny Agutter, Griffin Dunne, John Woodvine, Anne-Marie Davies, Frank Oz, Don McKillop, Paul Kember, Michele Brisigotti and Brenda Cavendish.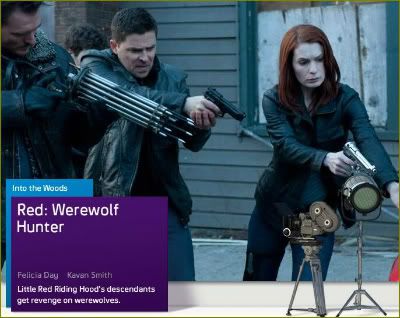 11:00 AM
Red: Werewolf Hunter
Red (
Felicia Day
), a descendant of "
Little Red Riding Hood
," brings her fiancé home to meet the family, where he learns that they hunt werewolves. When a werewolf bites her betrothed, it's up to Red to save his life.
Cast includes Felicia Day, Stephen McHattie, Greg Bryk, Rosemary Dunsmore, David Reale and
Rogue's
Kavan Smith.
01:00 PM
Witchslayer Gretl
Twenty years after his encounter with the witch, a grown-up Hansel (
Paul McGillion
) returns to the haunted forest, seeking revenge. But there's a surprise waiting - his sister Gretel (
Shannen Doherty
) (who he thought had been killed) is the witch's protégé.
Cast includes Shannen Doherty,
Stargate Atlantis'
Paul McGillion,
Sanctuary's
Emilie Ullerup, John Boylan, Sarain Boylan, Jefferson Brown, Erica Cox and Marianthi Evans.
03:00 PM
Battledogs
A werewolf virus is unleashed in New York City, and the world's only hope lies with a rogue general who has taken the disease and created an army of super soldiers.
Cast includes Dennis Haysbert, Ernie Hudson,
Battlestar Galactica's
Kate Vernon, Ariana Richards, Craig Sheffer, Wes Studi, Bill Duke and Benjamin James.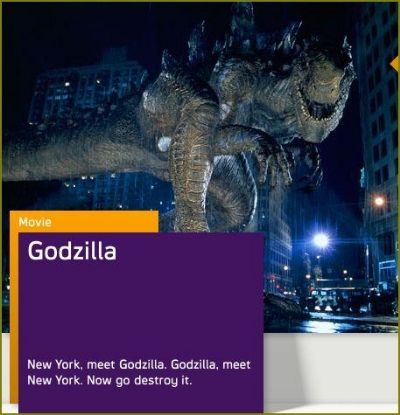 05:00 PM
Godzilla
Special-effects vehicle in which a scientist (
Matthew Broderick
) teams with a mysterious agent (
Jean Reno
) to try to stop the massive, radioactive lizard from smashing Manhattan.
Cast includes Matthew Broderick, Jean Reno, Maria Pitillo, Hank Azaria, Kevin Dunn, Michael Lerner, Harry Shearer, Arabella Field, Vicki Lewis, Doug Savant, Nancy Cartwright, Richard Gant, Clyde Kusatsu and Glenn Morshower.
[Time out for
Sinbad
and
Primeval: New World
]
11:00 PM
Godzilla
02:00 AM
Catwoman
Campy comic-book action with
Halle Berry
as a cosmetics-company employee who is killed when she learns a dark corporate secret and is revived as a sexy feline superhero.
Cast includes Halle Berry, Benjamin Bratt, Sharon Stone, Lambert Wilson, Frances Conroy, Alex Borstein, Michael Massee, Byron Mann, Kim Smith,
Sanctuary's
Christopher Heyerdahl, Peter Wingfield, and Ryan Robbins;
Stargate SG1/Atlantis
alums Ona Grauer, Aaron Douglas, Peter Williams, Michasha Armstrong and Herbert Duncanson.
04:00 AM
An American Werewolf In London