Source:
Yahoo! TV
[follow link for complete column]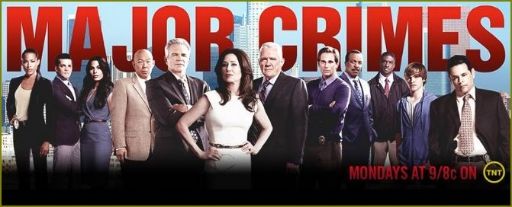 Yahoo! TV: Monday's Picks: What to Watch Monday, July 8, 2013
A list of can't-miss hot shows, undiscovered gems and fan favorites
...
Major Crimes
MONDAY 9 PM on TNT
Looks like Raydor has a few skeletons hanging in her own closet:
Tom Berenger
joins the "
Major Crimes
" cast tonight as Raydor's estranged husband Jack, who returns to L.A. to work as an attorney. Jack becomes fast friends with Rusty… but with Raydor, not so much. Plus, the team investigates a murder stemming from a botched drug bust.
CLICK HERE TO VIEW THE EPISODE TRAILER FOR 'D.O.A.'