Source:
tntweknowdrama
You Tube channel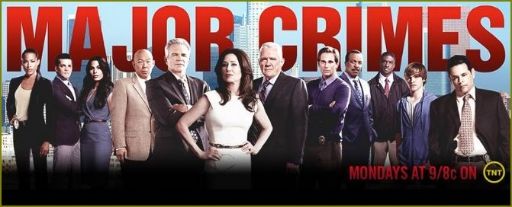 MAJOR CRIMES - TNT VIDEO: 'D.O.A.' EPISODE TRAILER - AIRS MONDAY, JULY 8, 2013 AT 9/8C
A brutal slaying is investigated in a case that involves dark secrets and a possible drug bust gone awry. Elsewhere, Raydor's (
Mary McDonnell
) estranged husband (
Tom Berenger
) arrives in Los Angeles to work as an attorney. Putting on the charm, he wins over Rusty (
Graham Patrick Martin
), but Raydor remains skeptical.
Guest stars include Tom Berenger, Jonathan Del Arco and Tom Billett.