Source:
Good Day LA
[follow link for companion mini-article]
DEFIANCE - GOOD DAY LA: JULIE BENZ VIDEO INTERVIEW
Julie Benz: I Manage To Keep The Train Rolling
Jul 02, 2013
In the new Sci-Fi series "
Defiance
",
Julie Benz
plays the mayor of a city called
Defiance
…which used to be St. Louis until the aliens arrived.
You'd think
Julie Benz
would have a strong stomach. After all, her character on "
Dexter
" was married to one serial killer and she was killed by another. But when she co-starred in "
Saw V
," she lost it. She says she was so freaked out that she actually threw up on set. Hopefully,
Julie
has learned to control herself on the set of her latest TV show,
SyFy's
"
Defiance
."
Julie
joins
Steve Edwards
and
Lisa Breckenridge
, who's filling in for
Maria Sansone
, on Good Day LA.
Defiance cast includes Tony Curran, Jaime Murray, Julie Benz, Mia Kirshner, Grant Bowler, Stephanie Leonidas, Graham Greene, Dewshane Williams, Jesse Rath, Justin Rain and Nicole Muñoz.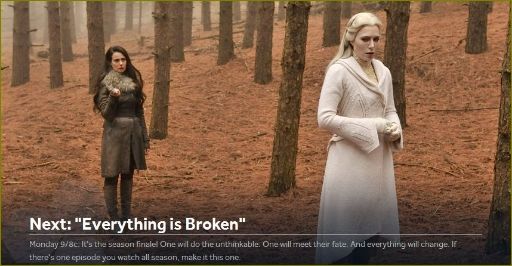 The
Defiance
season one finale airs Monday, July 8, 2013 at 9/8C on
Syfy
.
CLICK HERE TO VIEW THE EPISODE TRAILER FOR 'Everything Is Broken.'
Los Angeles Local News, Weather, and Traffic