Source:
Yahoo! TV
[follow link for complete column]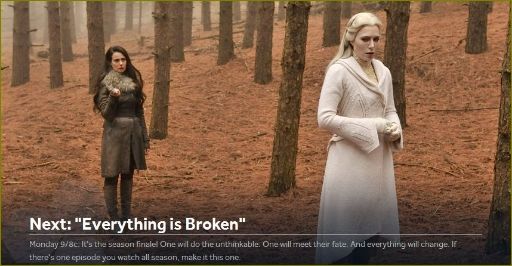 Yahoo! TV: Monday's Picks: What to Watch Monday, July 8, 2013
A list of can't-miss hot shows, undiscovered gems and fan favorites
...
Defiance
MONDAY 9 PM on Syfy
Season Finale
: Syfy's genre-hopping drama combines the worlds of TV and video games into one wild sci-fi adventure, and wraps up an ambitious freshman season with tonight's finale. An exiled Nolan and Tommy band together to track down a missing Irisa, just as the citizens cast their ballots for a new mayor… and candidate Datak casts a wary eye on his unfaithful wife.
CLICK HERE TO VIEW THE EPISODE TRAILER FOR 'EVERYTHING IS BROKEN'