Source: Syfy
schedulebot
[
NOTE: Syfy schedule subject to change(s)
]

MYTHOLOGY MOVIE MARATHON - SYFY: SCHEDULE FRIDAY, JUNE 14, 2013
10:00 AM
The Phantom - Part One
College student Chris (
Ryan Carnes
) discovers his biological father is a skilled martial artist and crimefighter known as the Phantom and seeks out the proper training in order to follow in his dad's footsteps.
Cast includes Ryan Carnes, Sandrine Holt, Cameron Goodman, Jean Marchand, Cas Anvar, Ron Lea, Victor Andres Turgeon-Trelles, Sedina Balde and Isabella Rossellini.
12:00 PM
The Phantom - Part Two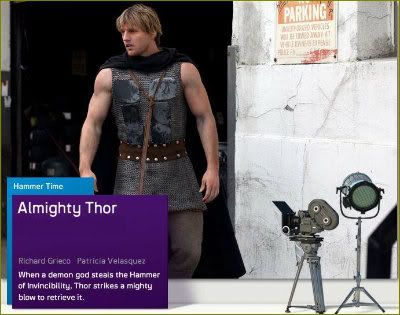 02:00 PM
Almighty Thor
The titular hero (
Cody Deal
) from Valhalla rises up against a demonic god (
Richard Grieco
) who threatens to obliterate Los Angeles.
Cast includes Richard Grieco, Patricia Velasquez, Kevin Nash, Cody Deal, Jess Allen, Charlie Glackin, Chris Ivan Cevic, Rodney Wilson, Gerald Webb and Kristen Kerr.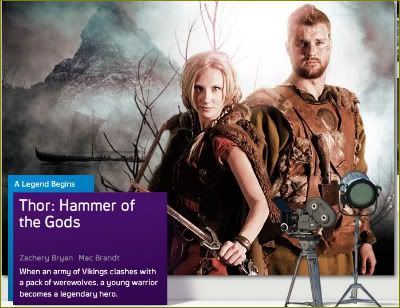 04:00 PM
Thor: Hammer Of The Gods
A Viking wages war against supernatural foes.
Cast includes Zachery Ty Bryan, Mac Brandt, Daz Crawford, Nicole Ennemoser, Rafael Jordan, John Laskowski, Hristo Mitzkov and Melissa Osborne.