Source:
ABC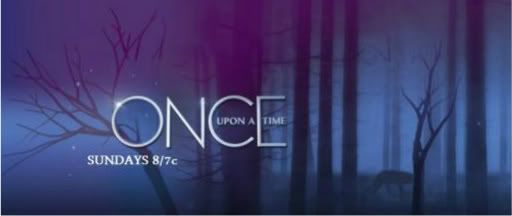 ONCE UPON A TIME - ABC VIDEO: MARATHON PROMO - JANUARY 1, 2012
Cast includes Ginnifer Goodwin, Jennifer Morrison, Lana Parrilla, Josh Dallas, Jared Gilmore, Raphael Sbarge and Robert Carlyle.
4:00 PM
Pilot
The destiny of a woman (Jennifer Morrison) unfolds as the only hope for a Maine town where fairytale characters live under a spell, not knowing their true identities. In the opener, she's brought to Storybrooke by a child she gave up for adoption years ago and who believes she can save the town.
Guest stars include
Stargate SG-1's
Tony Amendola, Lee Arenberg, Peter Bryant,
Alpha's
Warren Christie, Beverley Elliott, Meghan Ory, Keegan Connor Tracy, James Bamford and Mig Macario.
5:00 PM
The Thing You Love Most
Regina (
Lana Parrilla
) does everything in her power to force Emma (
Jennifer Morrison
) out of Storybrooke and out of her and Henry's (
Jared Gilmore
) lives forever. Meanwhile, the chilling circumstances of how the Evil Queen released the curse upon the fairytale world is revealed.
Guest stars include Jamie Dornan, Kristin Bauer, Meghan Ory, David-Paul Grove, Tony Perez, Giancarlo Esposito, Beverley Elliott, Patti Allan, Layton Keely and C. Ernst Harth.
[Evening News Break]
7:00 PM
Snow Falls
At Henry's (
Jared Gilmore
) urging, Emma (
Jennifer Morrison
) convinces Mary Margaret (
Ginnifer Goodwin
) to pay a visit to a comatose John Doe (
Josh Dallas
) in the hospital and to read to him from the storybook. But Mary Margaret is stunned at the outcome of her visit. Meanwhile, back in the fairytale world, Prince Charming meets Snow White for the first time in a most unexpected way.
Guest stars include Anastasia Griffith, Meghan Ory, Lee Arenberg, Mark Gibbon, Faustino Di Bauda, Beverley Elliott, Amos Stern, Lucas Wolf and David Anders.
8:00 PM
The Price of Gold
Emma (
Jennifer Morrison
) helps a pregnant woman escape from Mr. Gold (
Robert Carlyle)
; and Cinderella (
Jessy Schram
) makes a terrible mistake in the fairy-tale world when she strikes a deal with Rumplestiltskin.
Guest stars include Lee Arenberg, Natalie Gibson, Jarod Joseph, Catherine Lough Haggquist, Meghan Ory, Tim Phillipps, Jessy Schram and Ted Whittall.
9:00 PM
The Shepherd
David (
Josh Dallas
) must make a choice between Mary Margaret (
Ginnifer Goodwin
) or Kathryn (
Anastasia Griffith
); and Prince Charming's life is changed.
Guest stars include Alan Dale, Alex Zahara, David Anders, Anastasia Griffith, Ian Butcher and Gabrielle Rose.
10:00 PM
The Heart Is a Lonely Hunter
One of the town's residents begins to remember their fairytale past, and Storybrooke mourns the loss of one of their own. Meanwhile, in the fairytale world that was, the Evil Queen (
Lana Parrilla
) attempts to find a heartless assassin to murder Snow White (
Gennifer Goodwin
).
Guest stars include Giancarlo Esposito, Meghan Ory, Howard Siegel, Scott Heindl, Tristan Jensen and Kam Kozak.