Source:
Syfy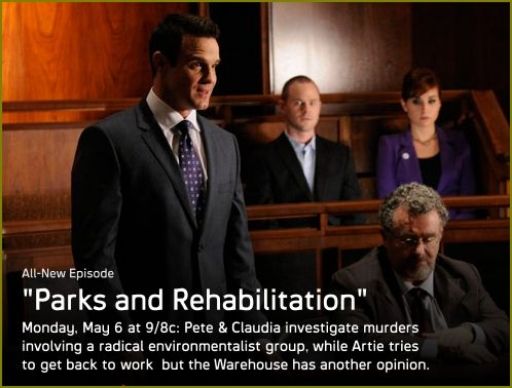 WAREHOUSE 13 - SYFY VIDEO: 'PARKS AND REHABILITATION' EPISODE TRAILER - AIRS MONDAY, MAY 6, 2013 AT 10/9C
Pete (
Eddie McClintock
) and Claudia (
Allison Scagliotti
) investigate murders involving a radical environmentalist group.
Warehouse 13
Monday at 10/9c.
Guest stars include Faran Tahir, Emily Bergl, Polly Walker, Patrick John Flueger.