Source: Syfy
schedulebot
[
NOTE: Syfy schedule subject to change(s)
]

HORROR MOVIE MARATHON - SYFY: SCHEDULE MONDAY, JUNE 10, 2013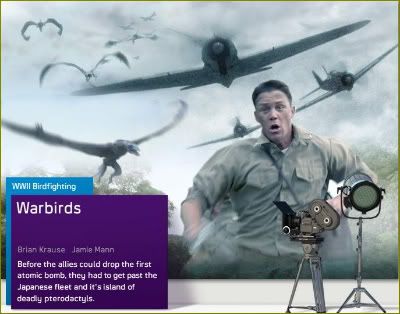 09:00 AM
Warbirds
A World War II bomber is forced to land on a Pacific island, where the crew is pitted against flying dinosaurs and rival Japanese forces.
Cast includes Jamie Elle Mann, Brian Krause, Tohoru Masamune, Lucy Faust and David Jensen.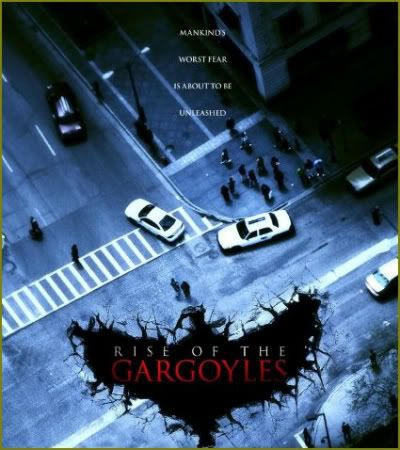 11:00 AM
Rise Of The Gargoyles
American professor Jack Richmond's (
Eric Balfour
) theories regarding pagan architecture leave him somewhat of a joke in the academic community. However, he is forced to put his pride aside and hurry to Paris before an ancient gargoyle destroys the city.
Cast includes
Haven's
Eric Balfour, Caroline Néron, Justin Salinger, Ifan Huw Dafydd, Nick Mancuso, Tanya Clarke and Constantin Barbulescu.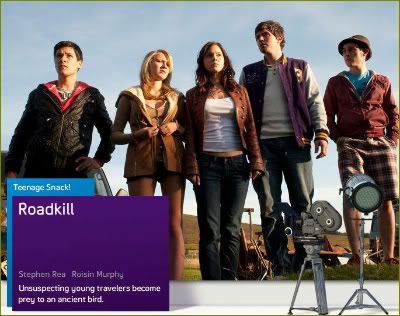 01:00 PM
Roadkill
Six young friends on a road trip in Ireland run afoul of gypsies who curse them for accidentally running down an old woman. The curse takes the form of a terrifying flying beast that tries killing them all.
Cast includes Eliza Bennett, Stephen Rea, Kacey Barnfield, Colin Maher, Ned Dennehy, Diarmuid Noyes, Eve Macklin and Kobna Holdbrook-Smith.
03:00 PM
Pterodactyl
A dormant volcano deep with the Turkish forest holds within it a deadly secret. Perfectly preserved, a nest of pterodactyl eggs are ready to hatch.
Cast includes Cameron Daddo, Coolio, Amy Sloan, George Calil, Ivo Cutzarida, Steve Braun, Mircea Monroe and
Stargate Atlantis'
David Nykl.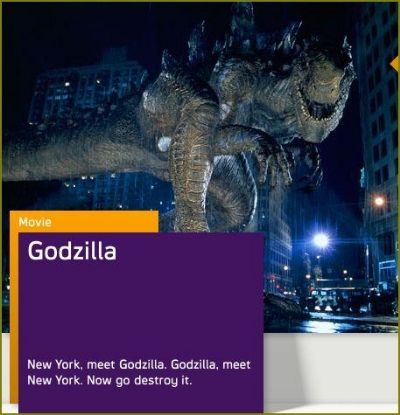 05:00 PM
Godzilla
Special-effects vehicle in which a scientist (
Matthew Broderick
) teams with a mysterious agent (
Jean Reno
) to try to stop the massive, radioactive lizard from smashing Manhattan.
Cast includes Matthew Broderick, Jean Reno, Maria Pitillo, Hank Azaria, Kevin Dunn, Michael Lerner, Harry Shearer, Arabella Field, Vicki Lewis, Doug Savant, Nancy Cartwright, Richard Gant, Clyde Kusatsu and Glenn Morshower.