Source:
The Province
[follow link for complete article]
THE PROVINCE: VIFF players chase their passions between TV gigs
by
Glen Schaefer
September 29, 2012
Go to a party at CinCin, the second floor restaurant on Robson, and everyone tells you to try the risotto.
I got into various conversations, and missed every tray of appetizer-sized risotto plates that swished by. Oh well, they tell me it's to die for.
The occasion was Friday night's party marking the Canadian Images program at the
Vancouver International Film Festival
. These days, most of those images seem to be on TV, at least around Vancouver's production scene. Some 15 TV series, both American and Canadian, are filming or are about to start filming in or near the city...
Supernatural premieres on a NEW night, Wednesday, October 3, 2012 at 9/8C on CW.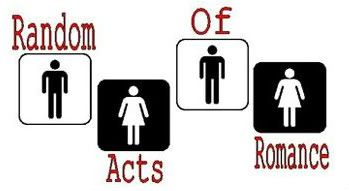 ...
[Sonja] Bennett
is also among the ensemble playing dysfunctional couples in director
Katrin Bowen's
Random Acts of Romance
.
Bennett
clinked glasses with
Bowen
and fellow
Random
actor
Amanda Tapping
at the party.
Tapping
, meanwhile, has joined the eighth season of the B.C. filmed CW series
Supernatural
as a recurring character. The new season starts airing this month, and
Tapping
filmed her first scenes last week. Internet wags say she plays an angel in the show's continuing battle between heaven, hell and earth, but
Tapping
isn't talking. "
All I can tell you is that they said 'action' and 'cut'
."

... Actor-director
Ben Ratner
is another who frequently keeps busy on the small screen, but this night was taking a break from the editing suite, where he's putting the finishing touches on
Down River
, an indie ensemble drama set in Vancouver's music and arts scene. He wrote and directed that movie, which stars
Helen Shaver
as the dying mentor to a group of younger artists played by
Gabrielle Miller
,
Colleen Rennison
and
Ratner's
wife
Jennifer Spence
. Expect that movie on next year's festival circuit – after visiting the set this past summer, I'm stoked.
Spence
, meanwhile, is looking forward to a second season as a regular on the Showcase sci-fi series
Continuum
, in which she plays a Vancouver cop. The show starts airing this month in the U.K., after scoring strong numbers in Canada earlier this year. The second season starts filming in January...