Source: Syfy
schedulebot
[
NOTE: Syfy schedule subject to change(s)
]
HORROR MOVIE MARATHON - 31 DAYS OF HALLOWEEN - SYFY: SCHEDULE FRIDAY, OCTOBER 12, 2012
08:30 AM
The Seamstress
An ancient curse returns with a vengeance in this harrowing descent into shear terror!
Cast includes Lance Henriksen, Kailin See, David Kopp, James Kirk, Lara Gilchrist, Kevin McNulty, Aaron Pearl,
Stargate Atlantis'
David Nykl, Andee Frizzell and Jennifer Copping.
10:30 AM
Timber Falls
Young campers are terrorized by a creepy backwoods family in this sorry slasher flick.
Cast includes Josh Randall, Brianna Brown,
Justified's
Nick Searcy, Beth Broderick, Sascha Rosemann and T.W. Leshner.
12:30 PM
P2
Predictable thriller about a businesswoman (
Rachel Nichols
) who is trapped in an underground parking garage on Christmas Eve and terrorized by a psychopathic security guard (
Wes Bentley
).
Cast includes Wes Bentley, Rachel Nichols, Simon Reynolds, Philip Akin and Miranda Edwards.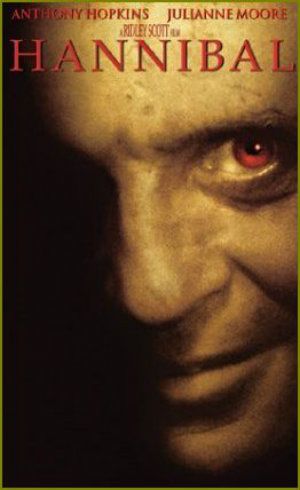 02:30 PM
Hannibal
Psychiatrist, connoisseur, bon vivant, twisted brain: Hannibal Lecter (
Anthony Hopkins
) returns to the screen after a ten-year absence in this sequel to
Jonathan Demme's
award-winning
The Silence of the Lambs
. A decade has passed since FBI trainee Clarice Starling (
Julianne Moore
, ably assuming
Jodie Foster's
old role) first interviewed Lecter and gleaned enough clues from their enigmatic conversations to capture murderer Jame Gumb.
Cast includes Anthony Hopkins, Julianne Moore, Gary Oldman, Ray Liotta, Frankie Faison, Giancarlo Giannini, Francesca Neri and Zeljko Ivanek.
05:00 PM
Shutter Island
U.S. Marshal Teddy Daniels (
Leonardo DiCaprio
) investigates the disappearance of a killer at a mental asylum located on an island currently in the path of a major hurricane. As Teddy's investigation continues, he suspects that the asylum's doctors are performing dangerous experiments and he begins to fear that there might be a supernatural presence on the island. Directed by
Martin Scorsese
.
Cast includes Leonardo DiCaprio, Mark Ruffalo, Ben Kingsley, Max von Sydow, Michelle Williams, Emily Mortimer, Patricia Clarkson, Jackie Earle Haley and Ted Levine.