Source: Syfy
schedulebot
[
NOTE: Syfy schedule subject to change(s)
]

SCIFI MOVIE MARATHON - SYFY: SCHEDULE THURSDAY, APRIL 11, 2013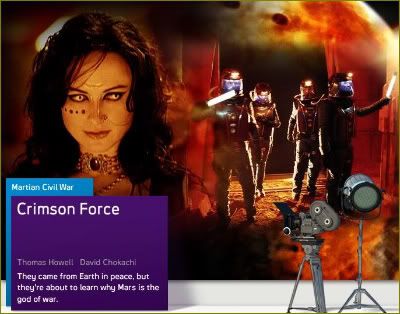 10:00 AM
Crimson Force
A marooned spacecraft crew discovers life---and death---on Mars when its amoral captain (
C. Thomas Howell
) searches for an energy source and stumbles into an alien civil war.
Cast includes
Continuum's
Tony Amendola,
Supernatural's
Steven Williams, Taylor Mac Bowyer, David Chokachi, Jeff Fahey, Jeff Gimble, Richard Gnolfo, C. Thomas Howell and Terasa Livingstone.
12:00 PM
Mutant Chronicles
A soldier (
Thomas Jane
) and a monk (
Ron Perlman
) lead a mission to save humanity from undying mutant hordes.
Cast includes Thomas Jane, Ron Perlman, Devon Aoki, Sean Pertwee, Benno Fürmann, John Malkovich, Anna Walton, Tom Wu and Steve Toussaint.
02:30 PM
Pandorum
After awakening from hypersleep with no memory of their mission, astronauts Lt. Payton (
Dennis Quaid
) and Cpl. Bower (
Ben Foster
) discover that the 60,000 passengers aboard their vast spacecraft have vanished without a trace. Little do they realize that they will soon be fighting for the survival of the entire human race.
Cast includes
Vegas'
Dennis Quaid, Ben Foster, Cam Gigandet, Antje Traue, Cung Le, Eddie Rouse and
The Walking Dead's
Norman Reedus.
06:00 PM
Contact
An admirable attempt to examine the moral, political, social and religious implications of mankind's first contact with extraterrestrial intelligence, via the unyielding character of fiercely dedicated scientist Ellie Arraway (
Jodie Foster
), for whom the pursuit of knowledge is a holy quest.
Cast includes Jodie Foster, Jena Malone, David Morse, Matthew McConaughey, Geoffrey Blake, William Fichtner, Sami Chester, Timothy McNeil, Tom Skerritt, Max Martini, Larry King, James Woods, Angela Bassett, Donna Kelley, Leon Harris, Claire Shipman, Tabitha Soren, Geraldo Rivera, Jay Leno, Natalie Allen, Robert D. Novak, Geraldine A. Ferraro, Ann Druyan, Rob Lowe, Jake Busey, Kathleen Kennedy, John Hurt, Jill Dougherty, John Holliman, Bobbie Battista, Dee Dee Myers, Bryant Gumbel, Linden Soles, Steven Ford and Tucker Smallwood.
09:30 PM
Red Planet
When life on Earth is threatened by pollution in the mid-21st century, an expedition travels to Mars to test its ability to sustain life.
Cast includes Val Kilmer, Carrie-Anne Moss, Tom Sizemore, Benjamin Bratt,
The Mentalist's
Simon Baker and Terence Stamp.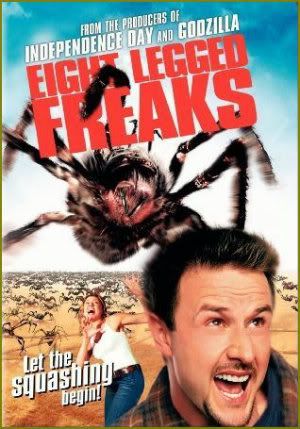 12:00 AM
Eight Legged Freaks
Campy humor underscores this thriller about about giant spiders that wreak havoc on an Arizona town.
Cast includes David Arquette, Kari Wuhrer, Scott Terra, Scarlett Johansson, Doug E. Doug, Rick Overton and Leon Rippy.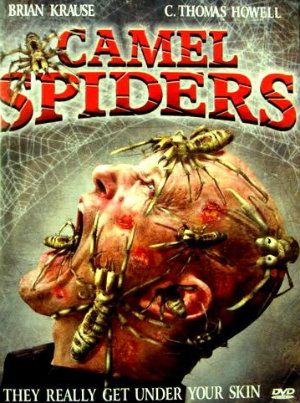 02:00 AM
Camel Spiders
Deadly spiders from the Middle East get transported to the southwest U.S., where they boldly seek human prey.
Cast includes Brian Krause, C. Thomas Howell, Melissa Brasselle, Diana Terranova, GiGi Erneta, Jon Mack, Michael Swan, Hayley Sanchez, Kurt Yaeger, Michael Bernardi, Matthew Borlenghi and Gerald Webb.