Source: Syfy
schedulebot
[
NOTE: Syfy schedule subject to change(s)
]

SCIFI MOVIE MARATHON - SYFY: SCHEDULE TUESDAY, APRIL 9, 2013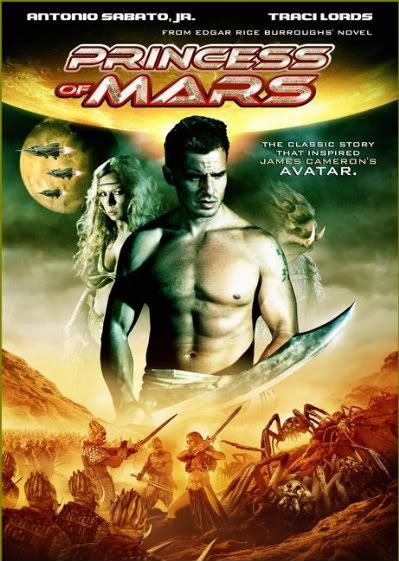 08:00 AM
Princess Of Mars
A U.S. soldier is mysteriously transported to Mars during a war between two alien races in this adaptation of the
Edgar Rice Burroughs
novel, "
A Princess of Mars
."
Cast includes Antonio Sabato Jr., Traci Lords, Matt Lasky, Chacko Vadaketh, Mitchell Gordon and Noelle Perris.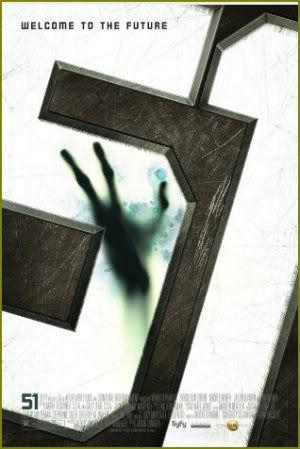 10:00 AM
Area 51
Chronicles what happens after political pressure from the American public forces the Air Force to provide a few well-known reporters with limited access to the most secretive base on the planet:
Area 51
. When one of the base's hidden 'long term visitors' exploits this unprecedented visit as a chance to liberate himself and his fellow alien captives,
Area 51
turns from a secure government base to a horrifying destination of terror.
Cast includes Jason London, Rachel Miner, Vanessa Branch, John Shea, Jillian Batherson and
Babylon 5's
Bruce Boxleitner.
12:00 PM
Star Runners
Space smugglers transport cargo---a woman with special powers---that puts them at odds with an evil government. Matters get worse when the trio crashes onto a planet inhabited by carnivorous insect creatures.
Cast includes
Star Trek Enterprise's
Connor Trinneer, James Kyson-Lee, Toni Trucks and Aja Evans.
02:00 PM
High Plains Invaders
The hanging of train robber Sam Phoenix (
James Marsters
) is abruptly halted by an invasion of uranium-based aliens, forcing Sam and a ragtag group of survivors to find sanctuary in a church. As the Old West becomes infested with the killer insectoids, Sam and company must find a way to fight back.
Cast includes James Marsters, Cindy Sampson, Sebastian Knapp and Sanny Van Heteren.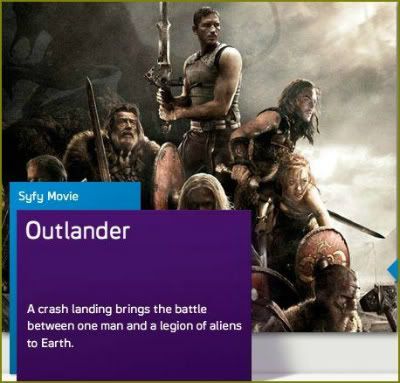 04:00 PM
Outlander
A warrior from space crash-lands into ancient Norway and helps Viking tribes battle a bloodthirsty monster.
Jim Caviezel
stars in this sc-fi adventure fantasy.
Cast includes
Person of Interests'
Jim Caviezel, Sophia Myles, Jack Huston, John Hurt, Cliff Saunders, Patrick Stevenson, Aidan Devine and Ron Perlman.
07:00 PM
Battledogs
A werewolf virus is unleashed in New York City, and the world's only hope lies with a rogue general who has taken the disease and created an army of super soldiers.
Cast includes Dennis Haysbert, Ernie Hudson,
Battlestar Galactica's
Kate Vernon, Ariana Richards, Craig Sheffer, Wes Studi, Bill Duke and Benjamin James.
[Time out for Syfy Tuesday programming]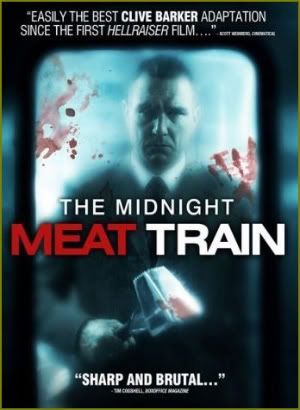 01:00 AM
The Midnight Meat Train
An ambitious photographer (
Bradley Cooper
) becomes obsessed with a hulking serial killer (
Vinnie Jones
) who preys on late-night subway riders. Based on a short story by
Clive Barker
.
Cast includes Bradley Cooper, Leslie Bibb, Brooke Shields, Vinnie Jones, Roger Bart,
Defiance's
Tony Curran and Ted Raimi.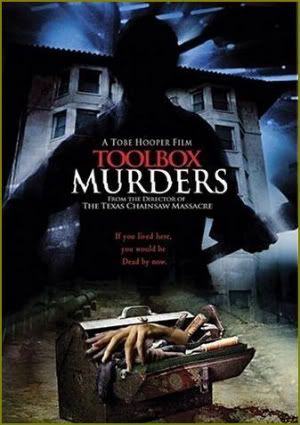 03:00 AM
Toolbox Murders
New to Los Angeles, Nell and Steven Barrow (
Angela Bettis
,
Brent Roam
) rent an apartment in the run-down Lusman Arms building in this gruesome slasher flick from
Tobe Hooper
. Soon, Nell begins to notice that young women in the building are meeting violent deaths. With the help of nice-guy actor "Jazz" Rooker (
Rance Howard
), Nell starts investigating -- and makes some disturbing discoveries.
Cast includes Angela Bettis, Brent Roam, Marco Rodríguez, Rance Howard,
Angel's
Juliet Landau, Adam Gierasch and Greg Travis.