Source: Syfy
schedulebot
[
NOTE: Syfy schedule subject to change(s)
]

ACTION MOVIE MARATHON - SYFY: SCHEDULE FRIDAY, APRIL 19, 2013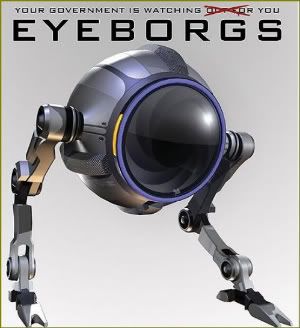 09:00 AM
Eyeborgs
FBI
Agent Gunner Reynolds (
Adrian Paul
) battles an army of weaponized security cameras that have been hacked by terrorists. The determined agent must convince the president to shut down his surveillance program before the machines take over.
Cast includes
Highlander's
Adrian Paul, Megan Blake, Luke Eberl and Tim Bell.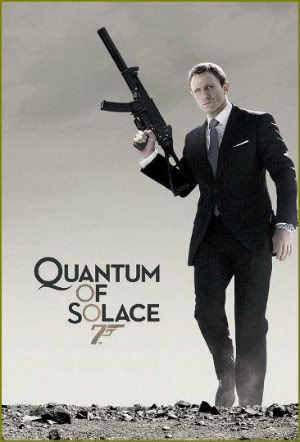 11:30 AM
Quantum Of Solace
James Bond (
Daniel Craig
) seeks to avenge betrayal by a loved one while trying to stop a renegade environmentalist from monopolizing the "world's most precious [natural] resource."
Judi Dench
returns as M, and
Jeffrey Wright
is again on board as
CIA
operative Felix Leiter.
Cast includes Daniel Craig, Olga Kurylenko, Mathieu Amalric, Judi Dench, Giancarlo Giannini, Gemma Arterton, Jeffrey Wright, David Harbour, Jesper Christensen, Anatole Taubman, Rory Kinnear, Tim Pigott-Smith, and briefly,
Castle's
Stana Katic.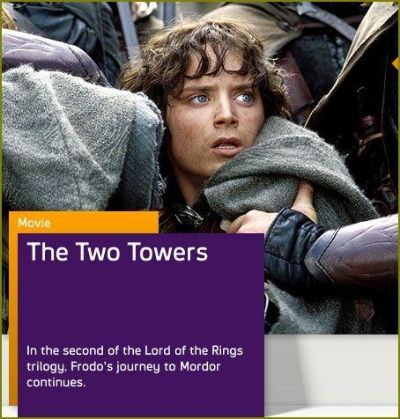 02:00 PM
Lord Of The Rings: The Two Towers
The second chapter of director
Peter Jackson's
epic trilogy is packed with spectacular action and fierce battle scenes as Frodo (
Elijah Wood
) continues on his quest to destroy the evil ring. The film won an Academy Award for its visual effects and was nominated for a total of six Oscars, including Best Picture.
Cast includes Sean Astin, Cate Blanchett, Orlando Bloom, Billy Boyd, Brad Dourif, Bernard Hill, Paris Howe Strewe, Christopher Lee, Ian McKellen, Dominic Monaghan, Viggo Mortensen, Miranda Otto, Craig Parker, John Rhys-Davies, Andy Serkis, Liv Tyler, Karl Urban, Hugo Weaving, David Wenham and Elijah Wood.