Source: Syfy
schedulebot
SYFY: SUNDAY HORROR MOVIE MARATHON AUGUST 21, 2011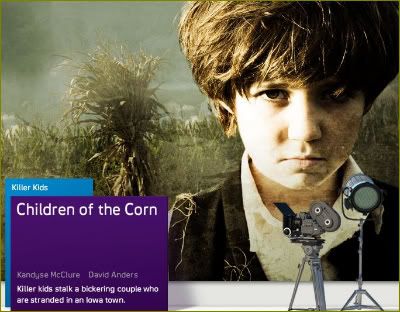 10:00 AM
Children Of The Corn
A couple (
David Anders, Kandyse McClure
) try to save their marriage with a road trip, which gets derailed when they find a strange rural town ruled by fanatically religious children. Based on the
Stephen King
short story.
Cast includes David Anders, Kandyse McClure, Daniel Newman, Preston Bailey and Robert Gerdisch.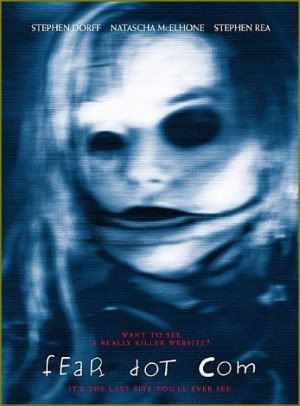 12:00 PM
Feardotcom
A cop (
Stephen Dorff
) and a health inspector (
Natascha McElhone
) investigate a Web site that causes the death of those who visit it.
Cast includes Stephen Dorff, Natascha McElhone, Stephen Rea, Udo Kier, Amelia Curtis, Jeffrey Combs and Nigel Terry.
02:00 PM
The Seamstress
An ancient curse returns with a vengeance in this harrowing descent into shear terror!
Cast includes Lance Henriksen, Kailin See, David Kopp, James Kirk, Lara Gilchrist, Kevin McNulty, Aaron Pearl, David Nykl, Andee Frizzell and Jennifer Copping.
04:00 PM
The Messengers
Semi-creepy chiller about ghosts haunting a teen (
Kristen Stewart
) who has moved from Chicago to rural North Dakota with her family.
Cast includes Kristen Stewart, Dylan McDermott, Penelope Ann Miller, John Corbett, Evan Turner, William B. Davis and Jodelle Ferland.
06:00 PM
Mothman
A tragic prank and its subsequent cover-up come back to haunt five childhood friends when they reunite a decade later in their hometown.
Cast includes
Stargate Atlantis'
Jewel Staite, Connor Fox, Susie Abromeit, Michael Aills, Matty Ferraro, Jerry Leggio, T.W. Leshner, Jessica Erin Sylvia, Monica Acosta, Alex Hardee and Sam Medina.
Watch a scene from the Syfy Original Movie "Mothman
."
08:00 PM
The Devil's Advocate
Al Pacino
has a field day playing Lucifer disguised as the head of a law firm in this thriller about a lawyer (
Keanu Reeves
) who doesn't realize his new boss is a real demon.
Cast includes Keanu Reeves, Al Pacino, Charlize Theron, Jeffrey Jones, Judith Ivey, Connie Nielsen, Craig T. Nelson,
Castle's
Ruben Santiago-Hudson, Debra Monk and George Wyner.
11:00 PM
Open Graves
A group of American students in Spain stumbles across a sinister board game, in which the loser eventually suffers a terrible death.
Cast includes Mike Vogel, Eliza Dushku, Ethan Rains, Naike Rivelli and Lindsay Caroline Robba.
01:00 AM
Timber Falls
Young campers are terrorized by a creepy backwoods family in this sorry slasher flick.
Cast includes Josh Randall, Brianna Brown, Justified's Nick Searcy, Beth Broderick, Sascha Rosemann and T.W. Leshner.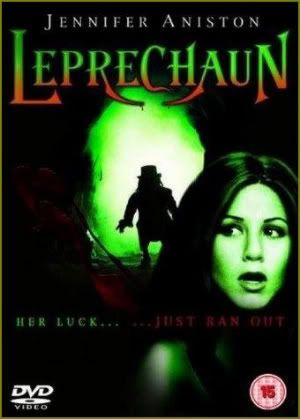 03:00 AM
Leprechaun
A man steals a leprechaun's pot of gold in Ireland, unwittingly setting himself up for the evil imp's bloodthirsty revenge.
Cast includes Warwick Davis, Jennifer Aniston, Ken Olandt, Mark Holton, Robert Hy Gorman and Shay Duffin.