Source: Syfy
schedulebot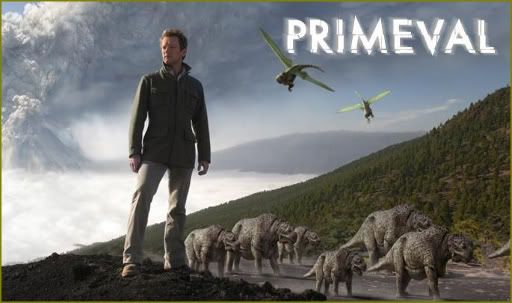 PRIMEVAL - SYFY: SEASON TWO MARATHON FRIDAY, AUGUST 26, 2011
Cast includes Andrew Lee Potts, Hannah Spearritt, Ben Miller, Juliet Aubrey, Lucy Brown, Douglas Henshall and James Murray.
08:00 AM
Series 1 Episode 6
The team meets its most terrifying adversary yet — a predator from the future.
09:00 AM
Series 2 Episode 1
Cutter returns to the present, to find Claudia [
Lucy Brown
] wiped from everyone's memories and the oily Oliver Leek [
Karl Theobald
] in her place.
10:00 AM
Series 2 Episode 2
The team tries to rescue trapped workers from giant, noxious carnivorous worms that have taken up residence in a skyscraper.
11:00 AM
Series 2 Episode 3
When a young paintballer is attacked by a sabre-tooth tiger, it seems that the new anomaly detector has failed.
12:00 PM
Series 2 Episode 4
Abby is snatched and Connor blames Cutter. Can they rescue her, or is she dead already?