Source: Syfy
schedulebot
SYFY: SHARKATHON THURSDAY AUGUST 25, 2011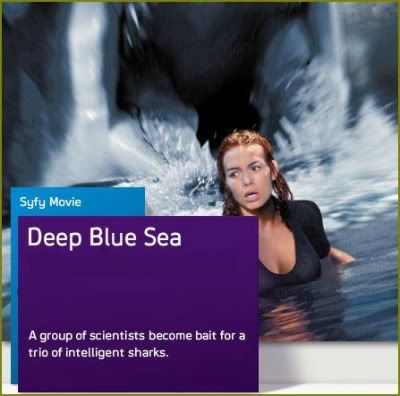 09:00 PM
Deep Blue Sea
Renny Harlin
directed this thriller about genetically altered sharks that terrorize the scientists experimenting on them.
Cast include
Hung's
Thomas Jane, Saffron Burrows, Samuel L. Jackson, Jacqueline McKenzie, Michael Rapaport, Stellan Skarsgård and
NCIS: Los Angeles'
LL Cool J.
11:00 PM
Mega Shark Vs. Crocosaurus
A gigantic, immensely powerful shark does battle with a fierce primordial crocodile from Africa.
Cast includes Gary Stretch, Jaleel White, Sarah Lieving,
Star Trek: Voyager
/
Stargate Atlantis'
Robert Picardo, Gerald Webb, Dylan Vox, Hannah Cowley and Steve Mason.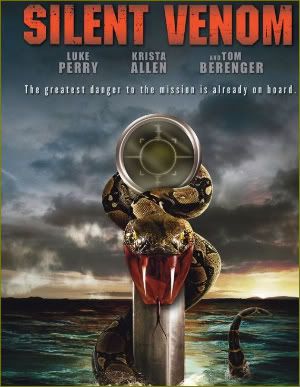 03:00 AM
Sea Snakes
[also known as Silent Venom]
A research scientist studying a new species of snake on a remote Pacific island is forced to leave via submarine when tensions escalate with the Chinese government, but on the trip home, the mutated snakes escape and wreak havoc upon their captors.
Cast includes Luke Perry, Krista Allen, Tom Berenger, Louis Mandylor, Anthony Tyler Quinn and John L. Curtis.