Source:
Syfy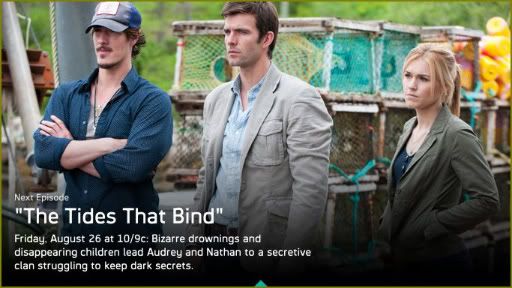 HAVEN - SYFY VIDEO: 'The Tides That Bind' Sneak Peek Airs Friday, August 26, 2011 at 10/9C
Watch a sneak peek of the next all-new episode. Haven Friday at 10/9c.
While investigating a recent drowning, Audrey and Nathan come across an enigmatic and dangerous community located on the outskirts of Haven where children are mysteriously disappearing and a dark secret is being protected.
Guest stars include Stephen McHattie.