Source: Syfy
schedulebot
SYFY: "Sea Creatures" Movie Marathon Friday, March 18, 2011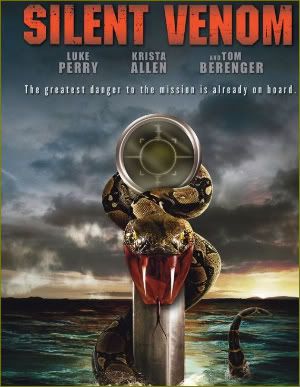 08:00 AM
Sea Snakes
[also known as Silent Venom]
A research scientist studying a new species of snake on a remote Pacific island is forced to leave via submarine when tensions escalate with the Chinese government, but on the trip home, the mutated snakes escape and wreak havoc upon their captors.
Cast includes Luke Perry, Krista Allen, Tom Berenger, Louis Mandylor, Anthony Tyler Quinn and John L. Curtis.
10:00 AM
Kraken: Tentacles Of The Deep
Two treasure hunters race against a gangster hunting for a valuable Greek opal; one of the hunters is also out for revenge, because an octopus-like creature that lives near the treasure site killed his parents 30 years earlier.
Cast includes Kristi Angus, Glee's Cory Monteith, Jack Scalia, Aleks Paunovic and Stargate Universe's Mike Dopud.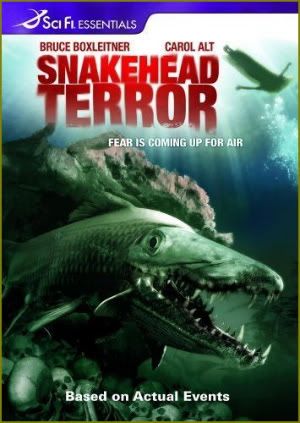 12:00 PM
Snakehead Terror
A small-time sheriff must cope with a town besieged by carnivorous land-walking fish when strange chemicals dumped in a nearby lake turn nature against mankind.
Cast includes Babylon 5's Bruce Boxleitner, Carol Alt, Chelan Simmons, William B. Davis, Doug Abrahams and Stargate SG-1's Gary Jones.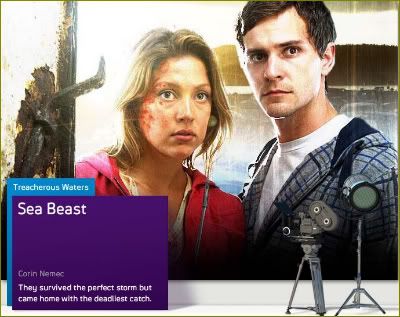 02:00 PM
Sea Beast
A small village unites in self-defense when a creature from the sea invades their fishing waters and threatens to destroy the town.
Cast includes Stargate SG-1'sCorin Nemec, Miriam McDonald, Daniel Wisler, Camille Sullivan, Gwynyth Walsh, Brent Stait and Gary Hudson.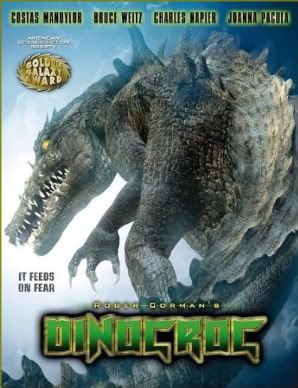 04:00 PM
Dinocroc
Scientists become victims of their own work when the cross ancient crocodile DNA with that of a dinosaur.
Cast includes Costas Mandylor, Charles Napier, Bruce Weitz, Matthew Borlenghi, Jane Longenecker and Max Perlich.
06:00 PM
See No Evil
A group of juvenile delinquents are assigned the task to clean up an abandoned hotel, but a recluse psychopath, who was once shot in the head and left for dead by a local police officer, lurks in the darkness of its hallways plotting his revenge.
Cast includes Glenn Jacobs, Christina Vidal, Michael J. Pagan, Samantha Noble, Steven Vidler and Cecily Polson.