Source:
Hallmark Channel
You Tube channel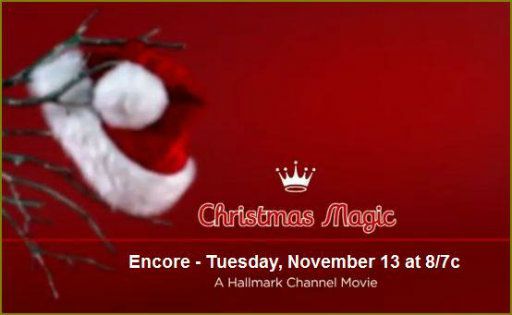 PAUL MCGILLION - 'CHRISTMAS MAGIC' - HALLMARK CHANNEL VIDEO: MOVIE TRAILER - ENCORE PRESENTATION TUESDAY, NOVEMBER 13, 2012 AT 8/7C
After having been in a severe car accident, a high-power, successful event planner (
Lindy Booth
) is put on angel duty as part of her last task on Earth before she can "pass over" to Heaven. She must help and guide a young restaurant owner (
Stargate Atlantis'
Paul McGillion
), who is depressed because his restaurant is weeks away from shutting its doors. However, along the way, she comes to learn a lot more about herself and romance, more so than when she was actually alive.
Cast includes Lindy Booth, Paul McGillion, Derek McGrath, Kiara Glasco, Teresa Pavlinek, Tricia Braun, Barbara Gordon, Marqus Bobesich, Don Allison and Louise Nicol.