Source:
Hallmark Channel
You Tube channel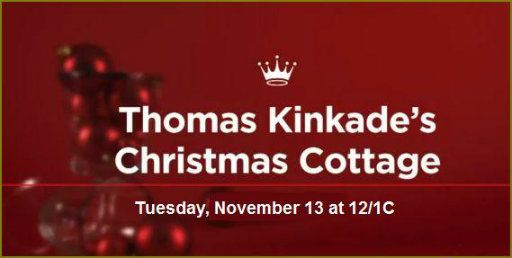 JARED PADALECKI - "THOMAS KINKADE'S CHRISTMAS COTTAGE' - HALLMARK CHANNEL VIDEO: MOVIE TRAILER - ENCORE PRESENTATION TUESDAY, NOVEMBER 13 AT 12/1C
From 2008.
A young artist returns home during Christmas to find that his mother's attempts to promote local tourism have failed and she's dangerously close to losing the family cottage. Inspired by his mentor, he accepts a job painting a mural to help promote the town and discovers his calling as the Painter of Light™.
Cast includes
Supernatural's
Jared Padalecki (as Thomas Kinkade), Marcia Gay Harden, Peter O'Toole,
Warehouse 13's
Aaron Ashmore,
The Sentinel's
Richard Burgi, Geoffrey Lewis, Chris Elliott, Richard Moll. Kiersten Warren, Jay Brazeau, Charlotte Rae, Edward Asner, Tegan Moss, Gina Holden, Malcolm Stewart, Gabrielle Rose, David Bortolucci, Andrew McNee, Tseng Chang, Nancy Robertson, Brendan Penny
and Alphas'
Laura Mennell.
This movie also repeats on: Sunday, November 18 at 4AM/3AMC; Wednesday, December 12 at 4AM/3AMC; Monday, December 24 at 6AM/5AMC and Tuesday, December 25 at 12AM/11PMC.