Source: Syfy
schedulebot
SYFY: Volcanic Movie Marathon Monday, March 14, 2011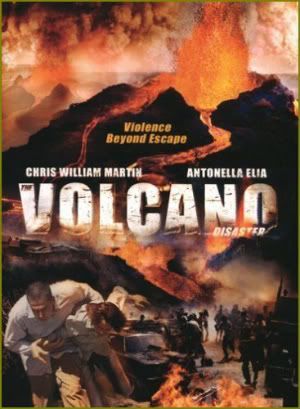 09:00 AM
Volcano: Nature Unleashed
A scientist must convince a small mountain town that a nearby volcano is going to erupt and kill them all.
Cast includes Chris William Martin, Antonella Elia, Marnie Alton, Sara Malakul, Joseph Beattie, Philip Dunbar and Meglena Karalambova.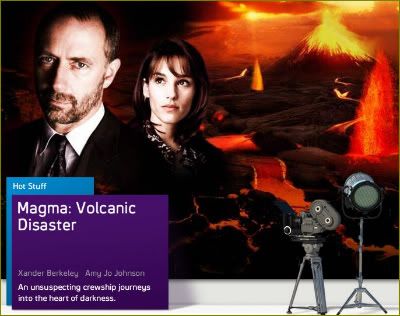 11:00 AM
Magma: Volcanic Disaster
It's a race against time for a team of experts to save humanity from long-dormant volcanoes that begin erupting all over the world, but first they must convince government officials that the very existence of humanity is threatened.
Cast includes Xander Berkeley, Amy Jo Johnson, David O'Donnell, George R. Sheffey, Michael Durrell and Reiko Aylesworth.
01:00 PM
Journey To The Center Of The Earth
Rescuers utilize a highly-advanced drill in an attempt to gain access to a group of researchers who are trapped 600 kilometers beneath the Earth's crust, and they discover a hidden world filled populated by prehistoric creatures.
Cast includes Greg Evigan, Dedee Pfeiffer, Jennifer Dorogi, Sara Tomko, Caroline Attwood and Vanessa Lee Evigan.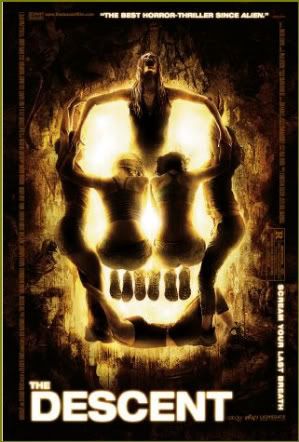 03:00 PM
Descent
Scientists uncover a secret government plot when investigating unusual volcanic activity in the Pacific Ring of Fire.
Cast includes Shauna Macdonald, Natalie Jackson Mendoza, Alex Reid, Saskia Mulder, MyAnna Buring and Nora-Jane Noone.
05:00 PM
Core, The
A team of scientists and military personnel are assembled to reactivate the Earth's molten core and save the planet from total destruction.
Cast includes Aaron Eckhart, Christopher Shyer, Ray Galletti, Hilary Swank, Delroy Lindo, Rekha Sharma, DJ Qualls, Stanley Tucci, Tchéky Karyo, Dion Johnstone, Alfre Woodard and Stargate Universe's Jennifer Spence.