Source: Syfy
schedulebot
SYFY: St. Patrick's Day "Leprechaun" Movie Marathon Thursday, March 17, 2011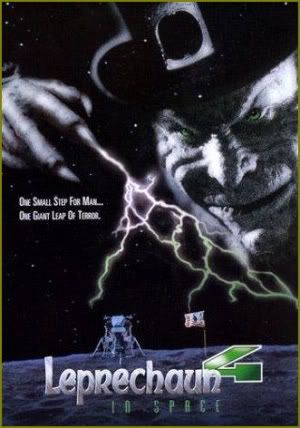 10:00 AM
Leprechaun 4: In Space
A power hungry Leprechaun holds an alien princess hostage in order to be able to rule the universe with her title and his beloved gold. The last thing he expects is an invading platoon of marines from Earth showing up to save the princess.
Cast includes Warwick Davis, Brent Jasmer, Jessica Collins, Guy Siner, Gary Grossman, Rebekah Carlton and Tim Colceri.
12:00 PM
Leprechaun 3
A student finds a mysterious gold coin in a pawn shop and tries to get lucky winnings in Las Vegas but the leprechaun bites him and he turns into a tall leprechaun, so the student must destroy the leprechaun and the pot of gold to return to normal.
Cast includes Warwick Davis, John Gatins, Lee Armstrong, John DeMita, Michael Callan and Caroline Williams.
02:00 PM
Leprechaun 2
On his 2000th birthday, an evil leprechaun is determined to claim as his bride the descendant of the one he was denied 1000 years earlier.
Cast includes Warwick Davis, Charlie Heath, Shevonne Durkin, Sandy Baron, Adam Biesk and James Lancaster.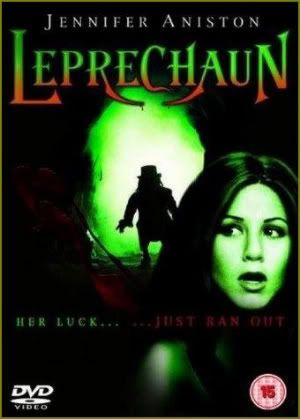 04:00 PM
Leprechaun
A man steals a leprechaun's pot of gold in Ireland, unwittingly setting himself up for the evil imp's bloodthirsty revenge.
Cast includes Warwick Davis, Jennifer Aniston, Ken Olandt, Mark Holton, Robert Hy Gorman and Shay Duffin.
11:00 PM
Leprechaun
01:00 AM
Leprechaun 2
03:00 AM
Leprechaun 3