Source:
TV Guide
[follow link for complete column]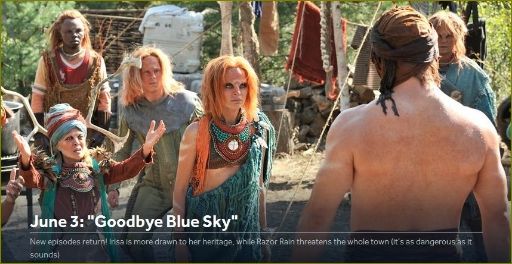 TV GUIDE: The Monday Playlist: Fosters, Mistresses, Teen Wolf, Revolution Finale
Jun 3, 2013
by
Matt Roush
...
FANTASY FEAST
: ... Over on
Syfy
,
Jaime Murray
is keeping plenty busy. She's a cast regular on the new
Defiance
(9/8c) as the scheming Stahma Tarr, who this week makes an unexpected alliance while seeking refuge from a storm (how timely). And she returns to
Warehouse 13
(10/9c) as the infamous H.G. Wells, reuniting with the agents on their latest artifact hunt.
CLICK HERE TO VIEW THE EPISODE TRAILER FOR DEFIANCE'S 'GOODBYE BLUE SKY'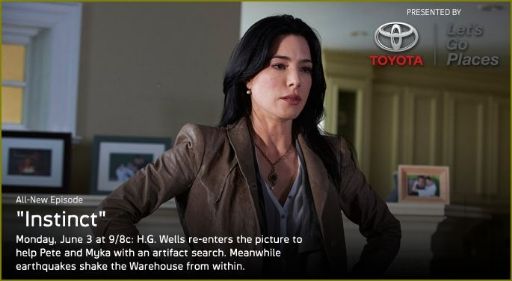 CLICK HERE TO VIEW THE EPISODE TRAILER FOR WAREHOUSE 13'S 'INSTINCT'