Source:
My Fanbase
[follow link for complete interview]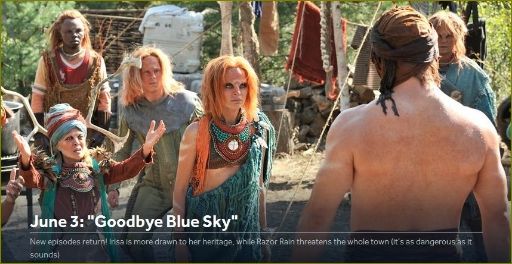 DEFIANCE - MY FANBASE: JESSE RATH INTERVIEW
June, 2013
by
Charleen Winter
&
Nicole Oebel
The Canadian actor
Jesse Rath
plays the role of young Castithan Alak Tarr on the science fiction show "
Defiance
". He and
Nicole Muñoz
portrait two teenagers from rivaling families, who are in love against all odds. In our interview
Jesse
talks about how he got into acting and gives some insight into working on the show and his character...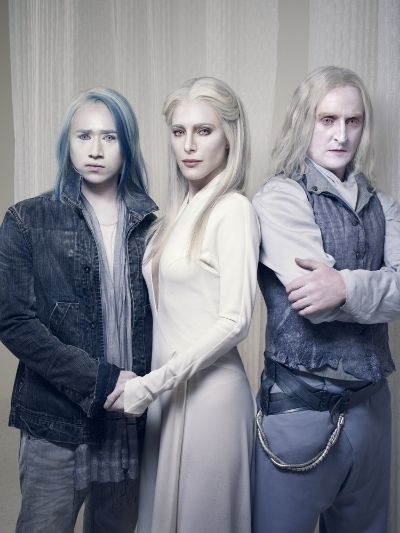 Jesse Rath, Jaime Murray and Tony Curran as the Family Tarr
...
Q: How you would describe the relationship between Alak and his parents? Sometimes his scenes with Stahma seem a little ambiguous…
Jesse Rath
: "
Alak has a very Oedipus-like relationship with his parents, Stahma and Datak. In a perfect world he would probably kill his father and marry his mother. He's against his father's sinister actions and is probably a little frightened by them, but at the same time he wants nothing more than his father's approval and acceptance of who he is.
"
Q: What do you hope for Alak in terms of character development?
Jesse Rath
: "
Without spoiling anything, Alak will find himself at somewhat of a crossroads towards the end of the season. I have no idea where the show will take him in the second season but I can barely contain my excitement every time I think about where it may go...
"
Defiance
airs Monday at 9/8C on
Syfy
.
CLICK HERE TO VIEW THE EPISODE TRAILER FOR 'GOODBYE BLUE SKY,' AIRING JUNE 3, 2013.