Source:
Good Day LA
[follow link for companion text]
DEFIANCE - GOOD DAY LA: GRANT BOWLER VIDEO INTERVIEW
Grant Bowler: I'm A Shocking Gamer
June 12, 2013
Who can get away with playing video games and saying they're busy working?
Grant Bowler
does just that, "research" for his new show on
SyFy
"
Defiance
". The actor talked about the appreciation he has for his fan base and says he loves going to events like E3 and Comic-Con.
Speaking of fans,
Grant
wanted to meet
Trace Adkins
and stuck around to not only watch his interview, but actually joined in at the end of
Trace's
interview! Check out the blooming bromance in
Trace's
segment.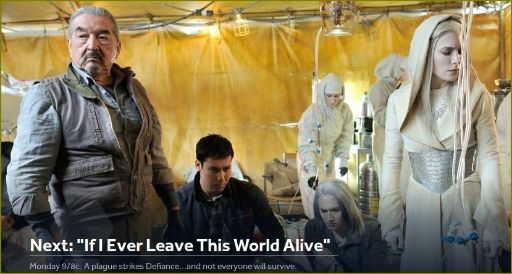 NEW episodes of
Defiance
air Monday at 9/8C on
Syfy
.
CLICK HERE TO VIEW THE EPISODE TRAILER FOR 'IF I EVER LEAVE THIS WORLD ALIVE,' AIRING JUNE 17, 2013.
Los Angeles Local News, Weather, and Traffic