Source:
TNT We Know Drama
You Tube channel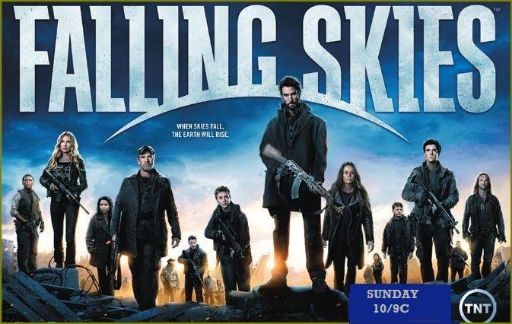 FALLING SKIES - TNT VIDEO FEATURETTE: 'SEASON THREE UNANSWERED QUESTIONS'
Jun 11, 2013
Sunday's season premiere left us with a lot of unanswered questions... All bets are off. Catch Falling Skies Sundays at 10/9c on TNT!
The
Falling Skies
season three premiere episodes, '
On Thin Ice
,' and '
Collateral Damage
' left some unanswered questions. Series writers
David Weddle
,
Heather Regnier
; executive producer
Greg Beeman
; showrunner
Remi Aubuchon
; and co-executive producer
Bradley Thompson
delineate some of the questions...
NEW episodes of
Falling Skies
season three air Sunday at 10/9C on
TNT
.
CLICK HERE TO VIEW THE EPISODE TRAILER FOR 'BADLANDS,' AIRING JUNE 16, 2013.