Source:
The Point
[follow link for additional listening options]
CONTINUUM - THE POINT: VICTOR WEBSTER AND RACHEL NICHOLS AUDIO INTERVIEW
The Point Broadcast: Who Knew Their SUPERMAN & Who Will Be WHO?
2013-06-10
There is a lot riding on
MAN OF STEEL
– ranging from making
Superman
a successful movie franchise to starting the path to a line of DC superhero films. So with so much at stake, you might be shocked to hear who decided to follow the path of there character from TV & comics, and who did not. We've got the confessions from
Henry Cavill
to
Russell Crowe
to
Amy Adams
. Plus more on
SyFy's
second season of
CONTINIUUM
[with
Victor Webster
,
Rachel Nichols
, and showrunner
Simon Barry
] and who really will be the new
DOCTOR WHO
?
[
NOTE: The Continuum audio portion is at the beginning of the program.
]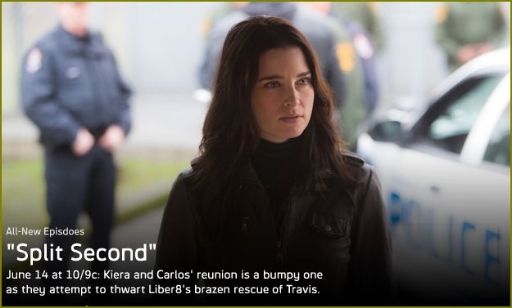 NEW
Continuum
episodes air on Friday at 10/9C on
Syfy
.
CLICK HERE TO VIEW THE EPISODE TRAILER FOR 'SPLIT SECOND,' AIRING JUNE 14, 2013.
DOWNLOAD AUDIO INTERVIEW