Source:
Syfy
CONTINUUM - SYFY VIDEO FEATURETTE: 'YOU'VE GOT COMPANY' SEASON TWO PROMO
Catch a sneak peek at what's happening this season on Continuum. Fridays 10/9c
Continuum cast includes Erik Knudsen, Rachel Nichols, Victor Webster, Stephen Lobo, Stargate Universe's Jennifer Spence; Stargate SG-1's Tony Amendola and Lexa Doig; Richard Harmon, Omari Newton, Brian Markinson and Roger R. Cross.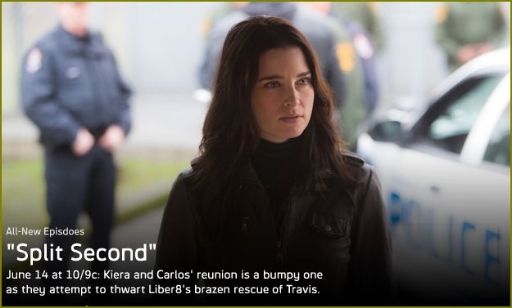 NEW
Continuum
episodes air on Friday at 10/9C on
Syfy
.
CLICK HERE TO VIEW THE EPISODE TRAILER FOR 'SPLIT SECOND,' AIRING JUNE 14, 2013.