Source: Turner Classic Movies
schedulebot
HORROR MOVIE MARATHON - TURNER CLASSIC MOVIES: SCHEDULE MONDAY, APRIL 29, 2013
08:00 PM
It Came From Outer Space
(1953)
No one believes an amateur astronomer's spaceship sighting until the town's people begin disappearing. An alien ship crashes in the Arizona desert; its passengers assume the identities of nearby townspeople so they can effect repairs unnoticed--they think. Remarkably sober for its era, with crisp performances and real restraint, even in its use of
3-D
.
Cast includes Richard Carlson, Barbara Rush, Charles Drake, Joe Sawyer, Russell Johnson and Kathleen Hughes.
09:30 PM
The Magnetic Monster
(1953)
A new radio-active element could destroy the world by absorbing the planet's energy.
Cast includes Richard Carlson, King Donovan, Jean Byron, Harry Ellerbe, Leo Britt, Leonard Mudie, Byron Foulger, Michael Fox, John Zaremba, Roy Engel, Frank Gerstle, John Vosper, John Dodsworth, Michael Granger, Kathleen Freeman and Strother Martin.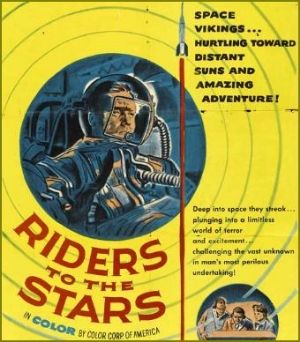 11:00 PM
Riders To The Stars
(1954)
Early astronauts try to solve the mysteries of space travel by capturing a meteor. Three men are trained to fly rockets to the borders of space to snare meteors, in order to find what keeps them from being turned to powder by cosmic rays. Uncharacteristically inaccurate science fiction from producer
Ivan Tors
; OK but tame.
Cast includes William Lundigan, Herbert Marshall, Richard Carlson, Martha Hyer, Dawn Addams, Robert Karnes, Lawrence Dobkin, George Eldredge, Dan Riss, Michael Fox, King Donovan, Kem Dibbs and James Best.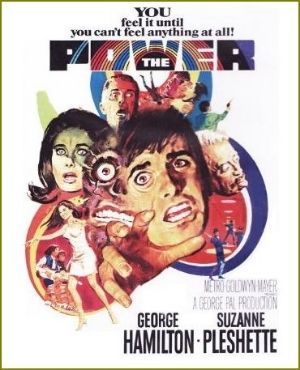 12:30 AM
The Power
(1968)
A scientist tries to unmask a murderous genius with psychic powers.
Cast includes George Hamilton, Suzanne Pleshette, Richard Carlson, Yvonne De Carlo, Earl Holliman, Gary Merrill, Barbara Nichols, Arthur O'Connell, Nehemiah Persoff, Aldo Ray, Michael Rennie and Celia Lovsky.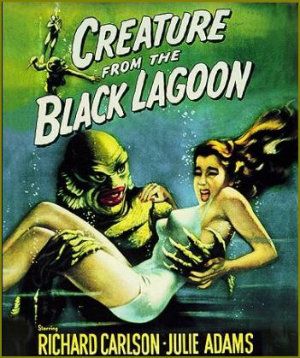 02:30 AM
Creature from the Black Lagoon
(1954)
Scientists track a prehistoric monster in the South American jungle while it tracks them.
Cast includes Richard Carlson, Julie Adams, Richard Denning, Antonio Moreno, Nestor Paiva, Whit Bissell, Bernie Gozier and Henry A. Escalante.
04:00 AM
Tormented
(1960)
A composer is haunted by the ghost of the former lover he let die.
Cast includes Richard Carlson, Susan Gordon, Lugene Sanders, Juli Reding, Joe Turkel, Lillian Adams, Gene Roth, Vera Marshe and Harry Fleer.