Source:
You Tube

DEFIANCE - TORONTO STAR: JULIE BENZ AND MIA KIRSHNER VIDEO INTERVIEW - NEW SERIES PREMIERES MONDAY, APRIL 15, 2013 AT 9/8C ON SYFY
Published on Apr 12, 2013
By
Rob Salem
Julie Benz
and
Mia Kirshner
discusss their new science-fiction series
Defiance
.
Set on a transformed Earth thirty years in the future,
Defiance
is the story of courage and survival in a frontier town where feuding factions of humans and aliens must stand together against outside forces that threaten their existence.
Defiance
premiering Monday April 15 at 9/8c on Syfy.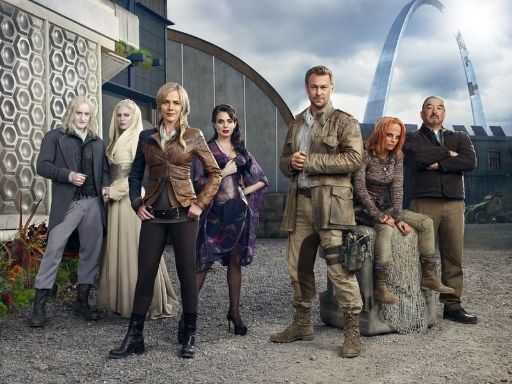 Defiance cast includes Tony Curran, Jaime Murray, Julie Benz, Mia Kirshner, Grant Bowler, Stephanie Leonidas and Graham Greene.