Source:
You Tube

DEFIANCE - VIDEO FEATURETTE: 'SUITE FROM DEFIANCE - NEW SERIES PREMIERES MONDAY, APRIL 15, 2013 AT 9/8C ON SYFY
Published on Apr 11, 2013
"
Suite from Defiance
"
Bear McCreary
Defiance: Original Video Game Soundtrack
Sparks & Shadows
For more information about this release, see the composer's
blog entry
.
Premise
: A war between humans and aliens has left Earth forever changed in this futuristic drama, which follows a group of survivors as they struggle to rebuild and live together in peace.
... The
Defiance
[video] game and the TV series take place in a future Earth, terraformed by invading alien races known as the Votan. Themes of exploration, racial tension and frontier life have been transplanted from the western genre and fit perfectly in this strange new vision of our world. The game and series share principal characters, visual effects, production design and story arcs. They also have one other important characteristic in common:
the original score
.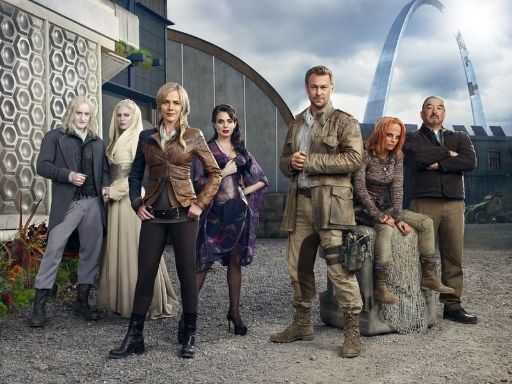 Defiance cast includes Tony Curran, Jaime Murray, Julie Benz, Mia Kirshner, Grant Bowler, Stephanie Leonidas and Graham Greene.