Source:
Daily Mail
[follow link for companion article and photos]

DAILY MAIL VIDEO FEATURETTE: EXCLUSIVE: Jaime Murray is unrecognisable as she strips off for sexy bath scene in new sci-fi show Defiance
By
Sarah Bull
11 April 2013
She's starred in shows from
Hustle
and
Ringer
to
Warehouse 13
.
But now
Jaime Murray
has taken her career in a different direction with new project
Defiance
, in which she is unrecognisable as alien Stahma Tarr.
However, despite her drastic makeover the part,
Jaime
still brings her own sexiness to the show - as she proves by stripping for a bathtime scene...
Defiance
premieres Monday, April 15, 2013 at 9/8C on Syfy.
Set on a transformed Earth thirty years in the future,
Defiance
is the story of courage and survival in a frontier town where feuding factions of humans and aliens must stand together against outside forces that threaten their existence.
Defiance
premiering Monday April 15 at 9/8c on Syfy.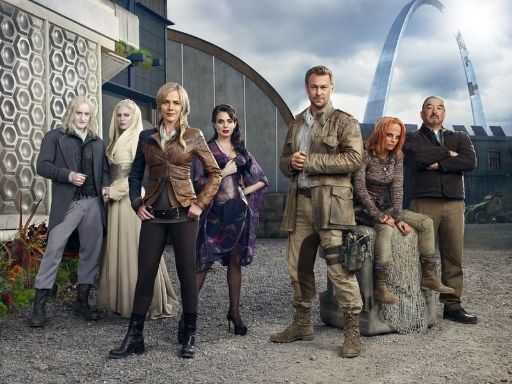 Defiance cast includes Tony Curran, Jaime Murray, Julie Benz, Mia Kirshner, Grant Bowler, Stephanie Leonidas and Graham Greene.