Source:
Vancouver Sun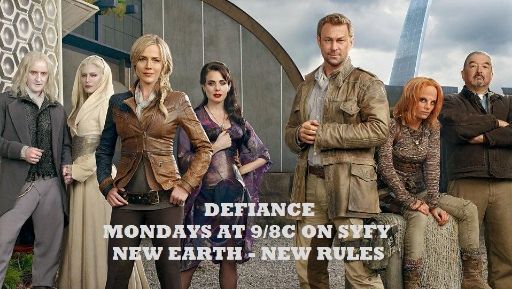 DEFIANCE - VANCOUVER SUN: JULIE BENZ VIDEO INTERVIEW
Benz on 'Defiance,' sparks with co-star Bowler
April 14, 2013
Julie Benz
on playing the Mayor in Syfy's new series '
Defiance
,' her on-screen chemistry with co-star
Grant Bowler
and - why all those aliens can't just get along in Earth's not so distant future.
Defiance
premieres with a two-hour pilot episode on Monday, April 15, 2013 at 9/8C on Syfy.
CLICK HERE TO WATCH A VIDEO SNEAK OF THE FIRST 14 MINUTES OF THE PILOT EPISODE.
Set on a transformed Earth thirty years in the future,
Defiance
is the story of courage and survival in a frontier town where feuding factions of humans and aliens must stand together against outside forces that threaten their existence.
Defiance
premiering Monday April 15 at 9/8c on Syfy.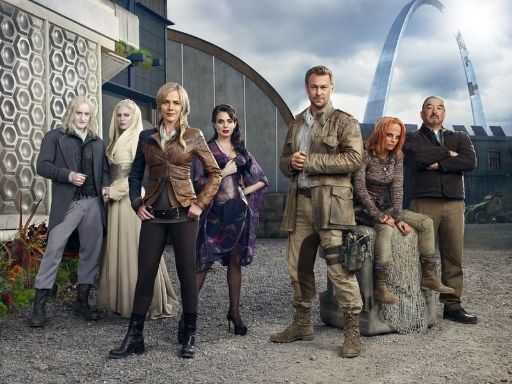 Defiance cast includes Tony Curran, Jaime Murray, Julie Benz, Mia Kirshner, Grant Bowler, Stephanie Leonidas and Graham Greene.