Source:
MSN TV
[follow link for complete column]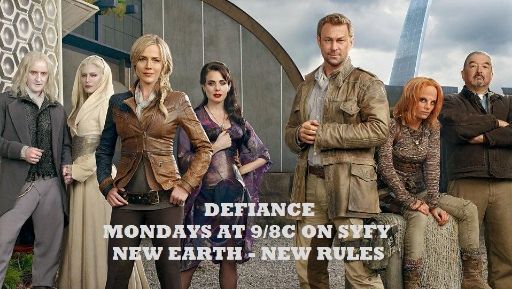 MSN TV: TONIGHT'S PICKS MONDAY, APRIL 15, 2013
...
Defiance
9:00 PM, SYFY
This new series is set in 2046, when Earth has been transformed and its landscape permanently altered by the arrival of seven alien races. Viewers follow an immersive character drama set in the boomtown of
Defiance
, which sits atop the ruins of St. Louis, while in a corresponding video game, players experience the frontier of the San Francisco Bay Area. The series stars
Grant Bowler
,
Julie Benz
,
Tony Curran
,
Graham Greene
and
Mia Kirshner
.
CLICK HERE TO VIEW A VIDEO SNEAK PEAK - THE FIRST 14 MINUTES OF THE PILOT EPISODE