Source:
Sci-Fi Talk
[follow link for additional listening options]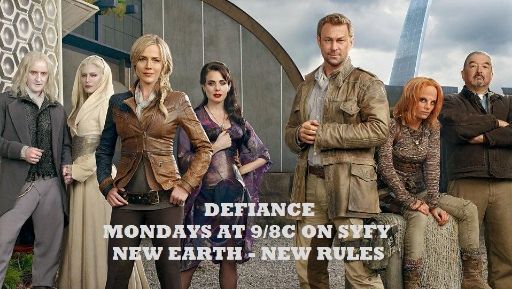 DEFIANCE -SCI-FI TALK TALK: CAST AUDIO INTERVIEW
First of a series of specials on this breakthrough SyFy series with this edition featuring the creators of the game and television series plus actors
Grant Bowler
,
Stephanie Leonides
,
Julie Benz
, and
Mira Kirshner
. Special thanks to the SyFy Channel.
Included in this interview is an interview from last year's San Diego Comic Con with the Trion producers of the
Defiance
video game.
DOWNLOAD AUDIO INTERVIEW
Defiance
premieres with a two-hour pilot episode on Monday, April 15, 2013 at 9/8C on Syfy.
CLICK HERE TO WATCH A VIDEO SNEAK OF THE FIRST 14 MINUTES OF THE PILOT EPISODE.
Set on a transformed Earth thirty years in the future,
Defiance
is the story of courage and survival in a frontier town where feuding factions of humans and aliens must stand together against outside forces that threaten their existence.
Defiance
premiering Monday April 15 at 9/8c on Syfy.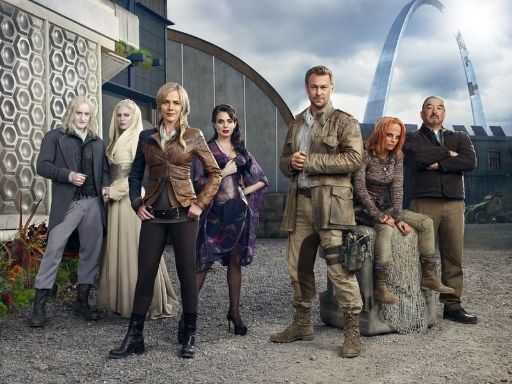 Defiance cast includes Tony Curran, Jaime Murray, Julie Benz, Mia Kirshner, Grant Bowler, Stephanie Leonidas and Graham Greene.