Source: Blog Talk Radio's
WHR You Decide
[follow link for additional listening options]

WAREHOUSE 13 - WHR YOU DECIDE: EDDIE MCCLINTOCK AUDIO INTERVIEW
Sun, April 14, 2013
Our special guest, the exciting
Eddie McClintock
of
Warehouse 13
!
Recently returned from a whirlwind convention tour in Australia, we will all learn more about his overseas adventures during his trip to "Oz" about what he has been doing including his exciting line of signature
Warehouse 13
T-Shirts that are sweeping the world!
The
Warehouse 13
season 4.5 premiere is Monday, April 29, 2013 at the show's new time - 10/9C - on Syfy.
CLICK HERE TO VIEW THE COMPLETE PREMIERE EPISODE, 'THE LIVING AND THE DEAD' ONLINE!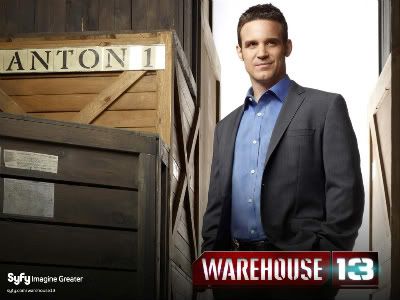 Part Two