Source:
Slice of SciFi
You Tube channel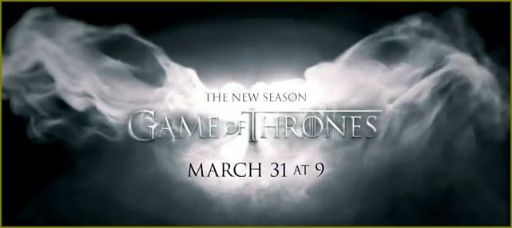 GAME OF THRONES - SLICE OF SCIFI VIDEO: CAST INTERVIEW AT SEASON PREMIERE
Game of Thrones
Season 3 premieres this week and Slice has Exclusive Q&A with the cast. Slice's Hollywood reporter,
Zoe Hewitt
catches the stars on the red carpet at the Chinese Theater.
Included in the interview are:
Maisie Williams
,
Michelle Fairley
and
Peter Dinklage
.
Game of Thrones
season three premieres Sunday, March 31, 2013 at 9/8C on HBO.
Back in the studio, we've got more news and views on what to expect for Season 3.
This weekend is also the return of
Doctor Who
for Season 7 and promises to reveal the Doc's biggest secret.
Doctor Who
season 7.5 premieres at 8/7C on BBC America.
Walking Dead
wraps up and Spearhead from Space are ready to fill up your DVR.
Veronica Mars
is rippling -- in all the right places -- and may change the way good shows good be resurrected.
Defiance
is gonna be, well you decide and tell us what you think, ok?
Jurassic Park
is filmed in 3D, Trivia: Actors morph into Singers, and a Con Report: MegaCon, in Orlando.