Source:
Collider
[follow link for complete interview]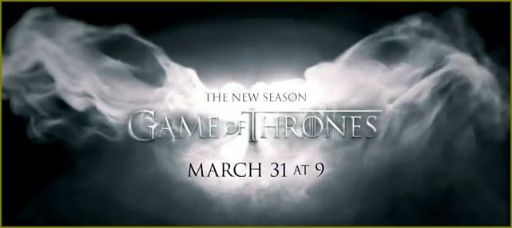 COLLIDER: Sophie Turner and Natalie Dormer Talk GAME OF THRONES Season 3, Jack Gleeson vs King Joffrey, Working with Diana Rigg and Lena Headey, and More
by
Christina Radish
March 23rd, 2013
HBO's epic masterpiece
Game of Thrones
is back for Season 3, with bigger battles, devastating betrayals and more deaths, as everyone fights for control of the Iron Throne. Now that magic is growing stronger and the dragons have been let loose, there's no telling who might be in jeopardy or in power next.
At the show's press day, co-stars
Sophie Turner
("Sansa Stark") and
Natalie Dormer
("Margaery Tyrell") talked about how nice
Jack Gleeson
is versus how much people hate King Joffrey, how the relationship between Sansa and Margaery will evolve in Season 3, what it was like to work with
Diana Rigg
("Olenna"), how Sansa has found her strength after the Battle of Blackwater, what sort of relationship both women will have with Cersei (
Lena Headey
), how much of the books they've read, that the actors get together in Belfast for a read-through of five episodes over two days before each season starts shooting, how they feel like fans of the show themselves, and how much of an effect the success of
Game of Thrones
has had on them...
(
Sophie Turner as Sansa Stark
)
...
Collider: What sort of relationship will your characters have with Cersei, in Season 3?
Natalie Dormer
: "
The thing that Sansa and Margaery have in common is that they both come from very close families. It's commented on, that the Tyrells are a very close family, and we know how close the Starks were. Sansa is used to belonging, and Margaery has that luxury of belonging. The Tyrells are not stupid in identifying that my enemy's enemy is my friend. Without giving things away, the idea is to isolate Cersei. That's what the Tyrells are hoping to do. They're trying to marginalize the Lannisters power and their control over [Sansa]. Talking about ambiguity and not trusting people, it's interesting because these two girls, if they'd met under any other circumstances, would really probably be very genuine, good friends
."
Sophie Turner
: "
I feel like Sansa and Margaery's friendship is real, but perhaps their intentions towards each other are not
."
DORMER
: "
It's out of their control, really. Their friendship is not just exclusively in their control
."
TURNER
: "
It's been forced and it's been manipulated
."
DORMER
: "
It's been manipulated by other people, and that's sad, in a way, because you figure that the girls would get on sincerely, if they weren't in the middle of this game. Well, that's how we're playing it
."
(
Natalie Dormer as Margaery Tyrell
)
Game of Thrones
season three premieres Sunday, March 31, 2013 at 9/8C on HBO.