Source: Syfy
schedulebot
[
NOTE: Syfy schedule subject to change(s)
]

MYTHOLOGICAL CRITTERS MOVIE MARATHON - SYFY: SCHEDULE FRIDAY, MARCH 29, 2013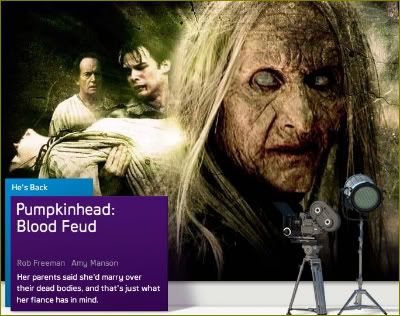 08:00 AM
Pumpkinhead: Blood Feud
Amy Manson
and
Bradley Taylor
star in this sequel in the "revenge demon" franchise, in which the titular monster is summoned to end a long-running feud between two hill families.
Lance Henriksen
reprises his role as Ed Harley.
Cast includes Bob Gunter, Amy Manson, Bradley Taylor, Claire Lams, Rob Freeman, Ovidiu Niculescu, Peter Barnes and Lance Henriksen.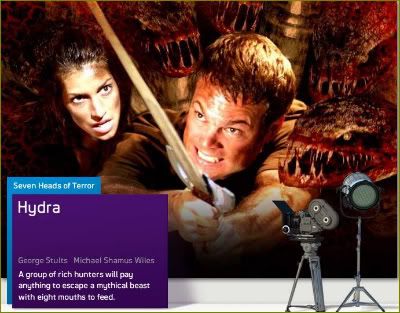 10:00 AM
Hydra
A mythical treasure is protected by a serpentine creature topped with several heads.
Cast includes George Stults, Dawn Olivieri, Michael Shamus Wiles, Alex McArthur, Texas Battle, Polly Shannon and James Wlcek.
12:00 PM
Manticore
Heather Donahue
("
The Blair Witch Project
"),
Robert Beltran
("
Star Trek: Voyager
"), and
Chase Masterson
("
Star Trek: Deep Space Nine
") star in this horror movie pitting U.S. soldiers in Iraq against a half-lion, half-dragon mythological beast.
Cast includes Robert Beltran, Jeff Fahey, Chase Masterson, Heather Donahue, Faran Tahir, A.J. Buckley, Jeff M. Lewis and Richard Gnolfo.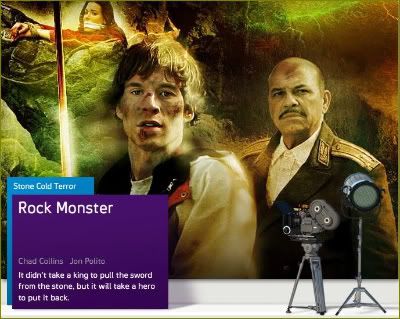 02:00 PM
Rock Monster
A college student must become a hero after he pulls a sword from a stone and unleashes the titular beast on an Eastern European village.
Cast includes Chad Michael Collins, Natalie Denise Sperl, Alicia Lagano, David Figlioli and Jon Polito.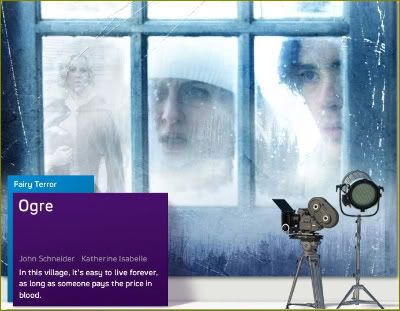 04:00 PM
Ogre
Hikers happen upon a cursed village, whose denizens are indebted to an ogre, just in time for the yearly human sacrifice.
Cast includes John Schneider, Ryan Kennedy, Katharine Isabelle, Brendan Fletcher, Chelan Simmons, Andrew Wheeler, Kyle Labine and Alex Zahara.
06:00 PM
Cyclops
A brave general (
Kevin Stapleton
) takes on the menace of a cyclops at the behest of a corrupt Roman emperor (
Eric Roberts
).
Cast includes Eric Roberts, Kevin Stapleton, Frida Farrell, Craig Archibald and Mike Straub.