Source: Syfy
schedulebot
[
NOTE: Syfy schedule subject to change(s)
]
SCIFI MOVIE MARATHON - SYFY: SCHEDULE SUNDAY, AUGUST 12, 2012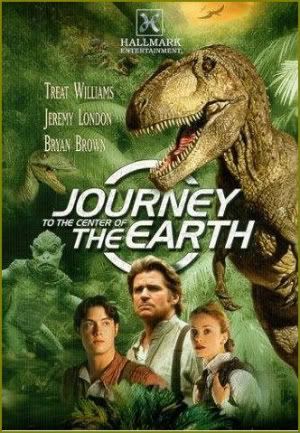 10:00 AM
Journey To The Center Of The Earth
Researchers become trapped under Earth's surface amid hungry, prehistoric monsters, and it's up to a team of drilling experts to save them.
Cast includes Treat Williams, Jeremy London, Tushka Bergen, Hugh Keays-Byrne, Bryan Brown, Tessa Wells, Petra Yared, Sarah Chadwick and Peter Kaa.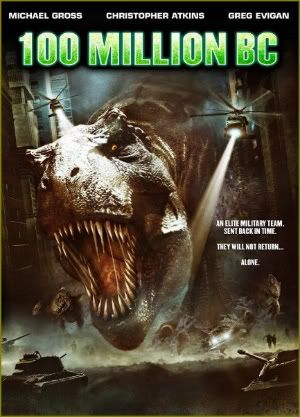 12:00 PM
100 Million BC
Soldiers go back in time to retrieve a team lost during the Philadelphia Experiment, and they inadvertently unleash a carnivorous dinosaur in modern Los Angeles.
Cast includes Michael Gross, Christopher Atkins, Greg Evigan, Marie Westbrook, Phil Burke, Wendy Carter, Geoff Meed and Stephen Blackehart.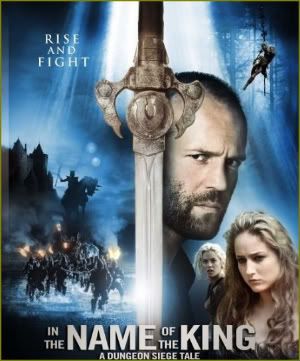 02:00 PM
In The Name Of The King: A Dungeon Siege Tale
Inconsistent accents, anachronistic performances and low-rent special effects abound in this medieval fantasy, which pits action star
Jason Statham
against armor-clad monster warriors, a wicked wizard and scantily-clad, man-hating wood sprites.
Cast includes Jason Statham, Leelee Sobieski, John Rhys-Davies, Ron Perlman, Claire Forlani, Kristanna Loken, Matthew Lillard, Mike Dopud, Ray Liotta and Burt Reynolds.
04:30 PM
End Of Days
At the end of the century, Satan visits New York in search of a bride. It's up to an ex-cop who now runs an elite security outfit to stop him.
Cast includes Arnold Schwarzenegger, Gabriel Byrne,
The Mentalist's
Robin Tunney, Kevin Pollak,
Warehouse 13's
CCH Pounder, Derrick O'Connor, David Weisenberg and Victor Varnado.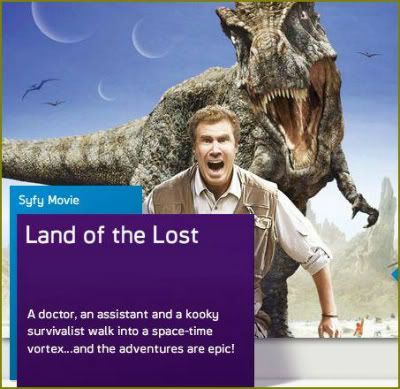 07:00 PM
Land Of The Lost
Discredited scientist Dr. Rick Marshall (
Will Ferrell
) proves his outrageous theories on time travel are true, but in the process he gets stranded with his partners in a strange world full of unusual creatures. His loyal research assistant Holly (
Anna Friel
) and firearms enthusiast Will (
Danny McBride
) help Marshall befriend a monkey-like beast named Chaka (
Jorma Taccone
) in an attempt to get back home.
Cast includes Will Ferrell, Anna Friel, Danny McBride, Jorma Taccone and John Boylan.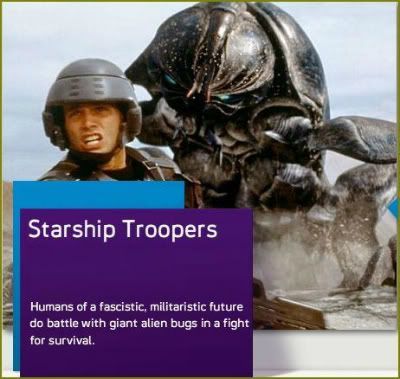 09:00 PM
Starship Troopers
Ultraviolent futuristic thriller about coed infantry trainees preparing to wipe out mankind's newest enemy: giant bugs from outer space.
Cast includes Casper Van Dien, Dina Meyer, Denise Richards, Jake Busey, Neil Patrick Harris, Clancy Brown, Patrick Muldoon, Michael Ironside, Marshall Bell, Bruce Gray, Robert David Hall, Timothy Omundson and Dale Dye.
12:00 AM
Land Of The Lost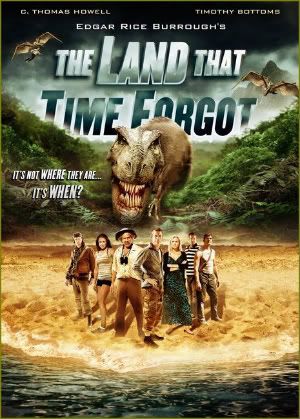 02:00 AM
The Land That Time Forgot
C. Thomas Howell
directs and stars in this adaptation of the
Edgar Rice Burroughs
tale in which dinosaurs threaten shipwreck survivors who are stranded on a mysterious island.
Cast includes C. Thomas Howell, Timothy Bottoms, Lindsey McKeon, Darren Dalton, Stephen Blackehart, Christopher Showerman and Patrick Gorman.