Source:
Syfy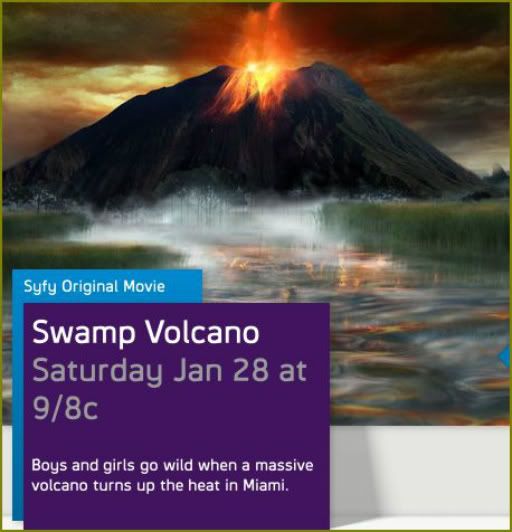 SWAMP VOLCANO - SYFY VIDEO: MOVIE TRAILER - PREMIERES SATURDAY, JANUARY 28, 2012
Get ready for a whole new kind of Miami heat. Swamp Volcano Saturday Jan. 28 at 9/8c.
A vulcanologist tries to prevent a catastrophic eruption that would destroy civilization after an oil-drilling operation strikes a magma flow in the Gulf of Mexico and inadvertently creates a volcano in Miami.
Cast includes Stacey Asaro, Owen Davis, Cleavant Derricks, Joseph Diaz, Miles Doleac, Brad Dourif, J.D. Evermore, Griff Furst, Lauren Graham, Emily D. Haley and Rachel Hunter.