Source: Syfy
schedulebot
ZOMBIE MOVIE MARATHON - SYFY: SCHEDULE TUESDAY, JANUARY 31, 2012
[
NOTE: Syfy updated their schedule and replaced the movie originally scheduled at 11PM with repeats of Lost Girl.
]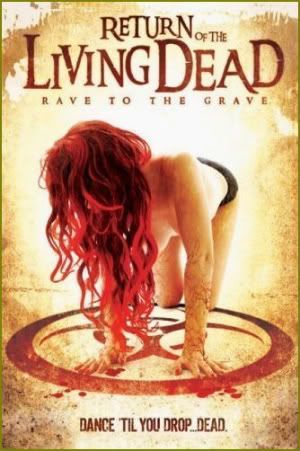 04:30 PM
Return Of The Living Dead: Rave To The Grave
On Halloween night, unsuspecting college kids take a party drug that turns them into zombies.
Cast includes Aimee-Lynn Chadwick, Cory Hardrict, John Keefe, Jenny Mollen, Peter Coyote, Claudiu Bleont and Sorin Cocis.
06:30 PM
Dawn Of The Dead
A nurse, a policeman, a young married couple, a salesman, and other survivors of a worldwide plague that is producing aggressive, flesh-eating zombies, take refuge in a mega Midwestern shopping mall.
Cast includes Sarah Polley, Ving Rhames, Jake Weber,
Torchwood: Miracle Day's
Mekhi Phifer, Ty Burrell, Michael Kelly, Kevin Zegers and
Stargate Universe's
Louis Ferreira.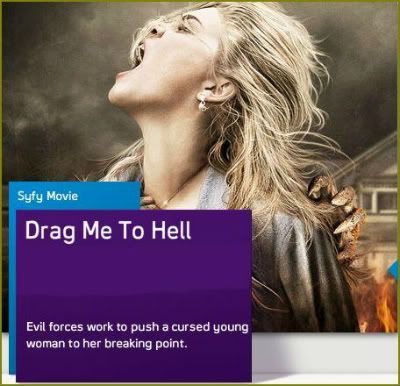 09:00 PM
Drag Me To Hell
Ambitious L.A. loan officer Christine Brown (
Alison Lohman
) incurs the wrath of a malevolent gypsy by refusing to grant her an extension on her home loan. Determined to get a promotion at work, Christine lays down the law when mysterious Mrs. Ganush literally begs for mercy at her feet. In retaliation, Mrs. Ganush places the curse of Lamia on her unfortunate target. Now, unless Christine can break the curse, she'll be tormented by a demon for three days before literally being dragged to hell.
Cast includes Alison Lohman, Justin Long, Lorna Raver, Dileep Rao, David Paymer, Adriana Barraza, Chelcie Ross,
Grimm's
Reggie Lee, Molly Cheek, Bojana Novakovic, Kevin Foster and
Stargate SG-1's
Alexis Cruz.